RCA Introduces Ultra HD and Roku-Ready TVs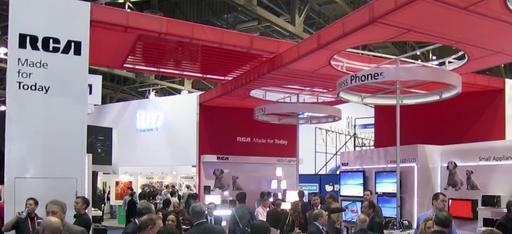 RCA, the storied brand now owned by Technicolor and licensed to On Corporation for TV manufacturing and distribution, unveiled its first Ultra HD televisions and a line of Roku-ready TVs at 2014 CES. Ultra HD models, capable of displaying images four times the resolution of standard high-def TVs, were shown in 55-, 65-, and 84-inch screen sizes.
In addition to a native resolution of 3840 x 2160, the LED-backlit LCD sets offer smart TV functionality via the Android (formerly Google) TV platform, which provides an integrated onscreen interface with access to cable/satellite TV, apps and online content, including more than 100,000 on-demand movies and TV episodes.
The Roku-ready TVs models, which come bundled with a Roku Streaming Stick, will be available in screen sizes of 28, 32, 40, 46, 50, 55, and 65 inches. When the Stick is inserted into the TV's MHL port, it unlocks access to more than 1,000 entertainment channels and all Roku commands can be controlled by the TV's remote control.
TV pricing was not announced but company officials said it would be competitive.