PSB Wants to Make Your Outdoors Blu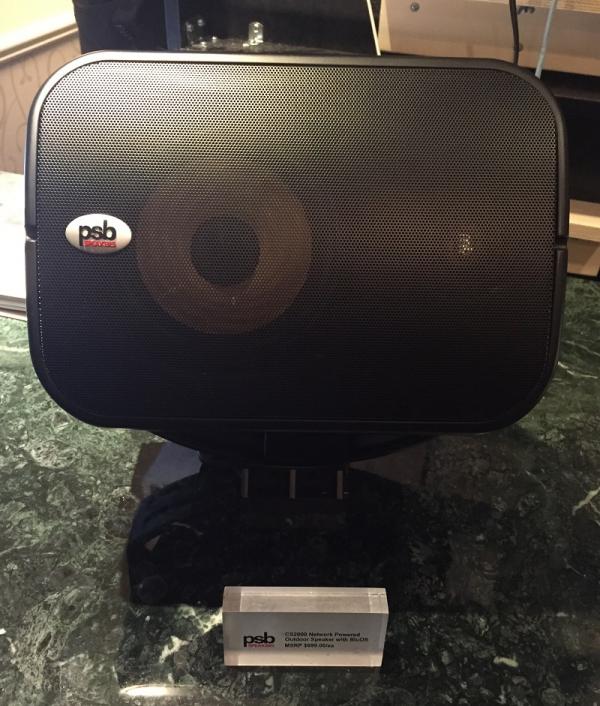 Bluesound launched at last year's CES, causing me to write a post titled, "Is Bluesound an Audiophile Sonos Killer?" Since then the company has gone on to prove its worth with high-res, 24/192 file playback and a terrific control app that lets users easily stream and enjoy music all around their homes. This year the company is broadening the reach of beautiful music listening to outside of the house by adding BluOS software to an outdoor speaker by sister-company PSB.
The new CS2000 speaker will be sealed against the elements and the internal amplifier will be powered via PSB's version of PoE (Power Over Ethernet). The speaker will include the power injector needed to connect to a traditional Ethernet switch or router. The speaker will include a 5 ¼-inch woofer and 1-inch tweeter, and will be able to run as a single with combined left and right, or set up as a stereo pair in the Bluesound app.
Even cooler is that this single speaker will be all that you need to enjoy the full Bluesound experience, or it will integrate seamlessly as part of a larger system. The speaker is expected to ship around October and retail for $699.
WHERE TECHNOLOGY BECOMES ENTERTAINMENT