In Progress: Pioneer's Push/Pull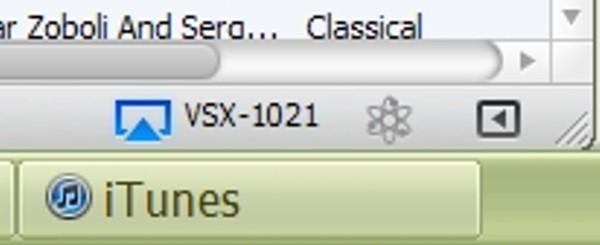 While we await the news from today's Apple event, I'd like to toss out an observation connected to a yet-to-be-published review. This may be the first such piece in a continuing series. Or not. You never know.
What struck me about the Pioneer VSX-1021-K ($549) is the way it accommodates both push and pull of iTunes content via AirPlay. You can push content from computers or portable iDevices into the receiver. The receiver will even turn itself on and select the appropriate input. But it can also pull content from other router-connected devices using DLNA.
The classic definition of push technology—forgive me for being lazy and just grabbing this from Wiki—is "a style of Internet-based communication where the request for a given transaction is initiated by the publisher or central server. It is contrasted with pull technology, where the request for the transmission of information is initiated by the receiver or client."
Pioneer isn't the only manufacturer of surround receivers doing the push/pull act. Denon and Marantz made a big deal of announcing it for several models at 2011 CES. DLNA is commonplace (though not universal) in receivers and I expect more and more to include AirPlay.
Though I'm no Apple fanboy—if I want to drool over laptaps, I do it on the Lenovo Outlet site—I am impressed by the sheer profusion of Apple-related features in the Pioneer, including dockless USB connectability to iThings, the versatile second-generation iControlAV2 app, and an Air Jam app for communal music playback. Pioneer also bills it as the first iPad-compatible receiver.
LATEST VIDEO