Pro Meets DIY in New Custom Install Trend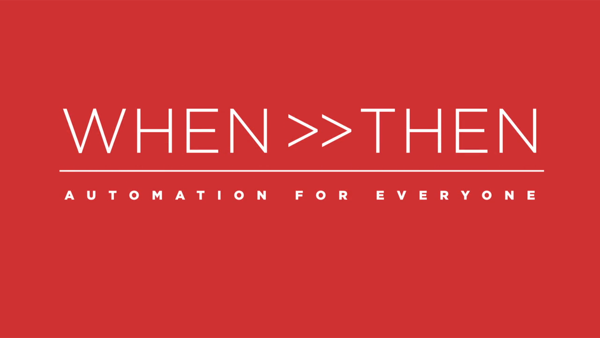 When it came to custom installation of home AV gear, automation systems, and security equipment, there used to be two ways of accomplishing it: you could hire a pro, or you could do it yourself. Hiring a professional not only had the benefit of not having to do the work yourself, it often came with access to components and systems that wasn't available to purchase at retail—along with the expertise to install and program it all.
Of course, the drawback for most folks was the cost. Doing it yourself had the advantage of a much lower total cost (unless you screwed something up) but required a lot of research time and personal labor to get the project completed. In many cases, the systems, components, and various necessary parts and pieces that were available over-the-counter or over-the-internet weren't as sophisticated or as reliable as what the pros were able to provide.
Recently, though, there's been a growing trend for manufacturers to introduce gear that straddles the line between the pro world and the land of DIY. The Nest Thermostat was one of the early products that occupied this middle ground. It was marketed primarily as a DIY smart thermostat, but the company had a referral network of HVAC installers who could install the "DIY" thermostat for people who either felt it was too complicated for them or were afraid of accidentally destroying their HVAC system. Get ready for an onslaught of products from a number of companies aimed at catering to this burgeoning market. There's even a semi-official name for the category. It's called "do it for you".
Lutron's Director of Residential Business Development, Rich Black, describes the do-it-for-you group as consisting of "homeowners who want the benefits of a simple, professionally installed smart home system, but want the flexibility and power to make their own system changes via the app." In other words, these folks don't necessarily have the technical savvy or the desire to install and initially program a system, but they want to have much more control over the way it operates once it's up and running.
Lutron showed that the company is all-in when it comes to the do-it-for-you market with the announcement of its new RA2 Select lighting control system. Unlike Lutron's Caseta Wireless system, which is designed for DIY and has a 50-device limit, RA2 Select is a dealer-only sold-and-installed product with a 100-device maximum—and RA2 Select has more types of Lutron-specific devices (such as, fan controls, wireless thermostats, and garage door controllers) from which to choose. Once installed—and, according to Lutron, the time it takes the installer to do the initial programming is minimal thanks to the RA2 Select system's ability to "automatically and intelligently" pre-configure the Pico wireless remote controls—the homeowner can use the Lutron App to make configuration changes, manage schedules, and even add devices to the system.
Get ready for an onslaught of products aimed at catering to the burgeoning "do it for you" market.
Lutron's flagship whole-house, wireless lighting control system,
RadioRA 2
, in comparison, is also dealer-only but with a 200-device capacity and extensive programming capabilities but—partly because of the intense programming—not quite as much customer configurability. All RA2 Select devices are compatible with RadioRA 2 systems, so homeowners who want to take advantage of the latter system's extra features can do so without having to buy all new dimmers, switches, and etc.
Control4, an automation and home entertainment company long known for their firm pro-only stance, opened things up to a friendlier do-if-for-you approach last year when it introduced the ability for homeowners to integrate the Amazon Echo and Echo Dot into existing Control4 systems without requiring dealer assistance. At CEDIA 2017, the company upped the homeowner-configurability ante with this announcement:
For the first time, Control4 provides homeowners with the direct ability to create smart home actions when a button is pressed, when motion is detected, when a condition occurs, when it's a specific time, or when a door is opened or closed. For example, with When >> Then, homeowners can change the schedule for the porch light, change which music plays when a living room keypad button is pressed, or send a push notification when the garage door is opened.

Control4's When >> Then personalization takes a simple approach; the user selects a When (on a schedule, with a touch of a button, or after an event) and selects a Then action to take place (turn on a light, start a playlist, or send a push notification).
Homeowners must have an active subscription to Control4's 4Sight Service in order for the "When >> Then" personalization to be available.
NuBryte, the maker of an all-in-one smart home console (the NuBryte Touchpoint) that replaces a room's existing light switch(es) and install in the existing electric box, is changing from its original DIY-style approach (selling through Amazon.com) and going the full "do it for you" route. Once the system is installed, it's extremely easy for the homeowner to make changes to the programming, as well as integrate Amazon Alexa or Google Home for voice control. NuBryte is also working on adding distributed audio capabilities to its system. In the meantime, the company is actively soliciting electricians and custom integrators to become "certified NuBryte installers".
There are plenty of other companies that are introducing or getting ready to introduce products that are technologically sophisticated enough to justify hiring a professional to do the installation and initial basic programming—but are also intuitive enough for homeowners to take over the task of refining the programming of the system and even integrating additional components in the future. It's an interesting trend that promises to bring down the cost of ownership of highly capable systems while also making them more open to customization by the homeowner. I'm excited by the prospects for this new approach, but we'll have to wait and see how well the pro integrators are going to embrace it—and whether or not their customers are going to want to pay for it.