Plex Media Server's Growing Pains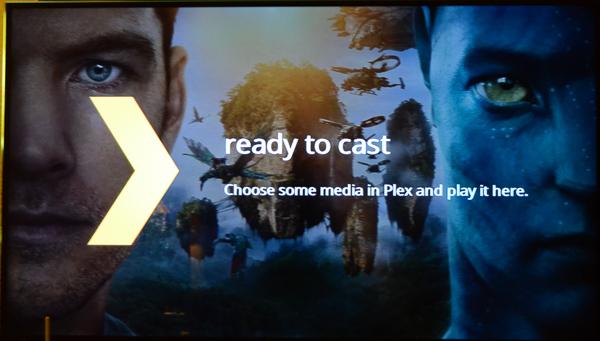 The Plex media server and its companion Plex media player apps have gone through a major upgrade. When Plex launched in November 2008, it was a downloaded computer software program (for both PC and Mac) that found and connected to media folders on your home network through your computer. Devices running the partnered Plex player app could connect to the Plex server and play its content.
The Plex server software is no longer stand-alone software that lives on your computer. Instead, going to the Plex media manager opens a web browser window that shows the Plex dashboard. Here you can add paths to file folders, see what videos you have added from websites using the "Plex It" plugin, and add channel (links to video collections on streaming websites).
This year Plex has added a number of features, most notably Chromecast compatibility. It was the first app to be able to stream photos, music and movies from your own media collections to the Chromecast. Plex has uniquely employed "mirroring" of your mobile Plex player app. Where the Chromecast does not react to other apps until you play the video, Plex-related movie or music graphics appear on the TV as you browse the content in the mobile app.
Other new features include syncing the Plex server with the Plex app by downloading content to mobile phones and tablets so you can watch or listen when you don't have an internet connection. It's now possible to share your server with friends so they can access all of your content and sync their mobile devices.
The Plex player app is available on almost every type of media streaming player and device from Roku to Smart TVs, from Google TV and Android devices to iPads and iPhones. It is an enormous task for a developer to maintain compatibility over so many platforms when changing the very basis of how the media server works. New features must work with many different kinds of devices.
As I recently tested the updated Plex features, I ran into problems everywhere I turned. The Plex server on my Mac cannot connect to the remote server used for syncing and remote access. A Plex server on NETGEAR's ReadyNAS 100 could not update to a server version that was compatible with the Plex player apps. The Plex app on my iPhone and iPad would let me navigate to a channel, find a video and start to play to the Chromecast, but would quickly crash and close. This happened repeatedly. The Android app on my Samsung Galaxy S4 would go to the same video but an error message would appear on the Chromecast.
In an attempt to troubleshoot these problems, I spoke to a Plex tech. There was no resolution. These were bugs they were working on squashing. Part of the problem is that I have had Plex for so many generations, some of the settings in my account allow now-defunct channels to appear in my server. Hulu and TV network channels no longer appear in the channel list of newer subscribers. These were causing the Plex player app to crash or display the error. Still, problems with connecting to the remote server and updating automatically are issues that Plex is working to resolve.
Executive Vice President of Business Development Scott Olechowski commented on my difficulties: "Plex is working hard to ensure that both our first-time user experience and the 'upgrading' user experience are equally awesome. We have made strides on many fronts, but have managed to find a few cul-de-sacs where long-time customers have run into unexpected complications, as we've worked to improve areas of the system over time. This includes issues for users who have depended on certain channels (in particular, Webkit Channels) and certain NAS upgrade scenarios. We can assure you that we appreciate the pain this can cause and will do our best to prevent these types of hassles in the future!"
Note that Plex isn't free. The Mobile and Roku apps run $5 unless you opt for the PLEX Pass subscription — $4 per month, $30 per year, or a lifetime subscription for $75. If you have a Plex Pass, choose the Plex Pass free Android app instead of the paid app. Syncing and downloading media to the Plex player app, remote access, and camera uploads are only available for Plex Pass users. Plex Pass users also get early access to upgraded software, which hopefully will go better than the recent upgrade.
Plex is one solution for streaming media libraries among many streaming media apps. The benefit with Plex is that once it is set up, it's easy to use. Other media streaming apps require that you find a media server source plus a media renderer, and choose the file you wish to stream. It's cumbersome and confusing to many. Plex became popular because it was one of the first that could stream from home-network media libraries to apps on Roku and Google TV. Now there are many outstanding solutions, including the PlayOn server for PC users.
LATEST VIDEO