Panasonic Viera TC-P50GT25 3D Plasma HDTV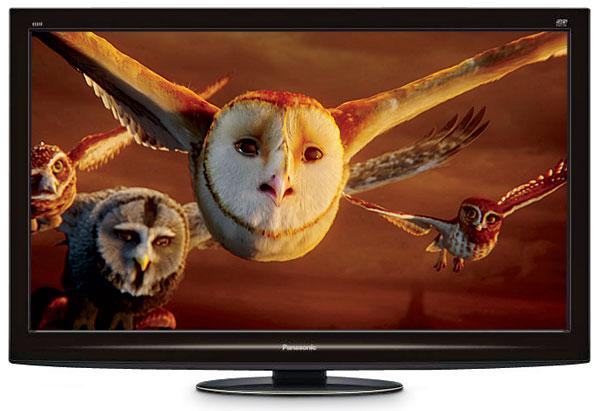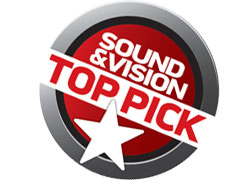 Price
: $2,100 (3D glasses: $150/pair)
At A Glance
: THX certified for 2D • Accurate color and superb resolution • Near reference-level blacks and shadow detail
Deep Impact
Plasmas have gotten a bum rap in the market for all sorts of nutty reasons. They break when shaken? No, not unless you're talking about dropping them off the delivery truck, or them falling off the wall in an 8.0 trembler. In either case, you can kiss any flat-panel set goodbye. They leak plasma gas and need to be recharged frequently? A big-box retailer reportedly started this rumor several years ago, apparently in an effort to sell a special power conditioner that was said to eliminate the need for regular plasma transfusions.
Such nonsense is about as credible as your average urban legend, but it has helped pump up sales of LCDs. Despite this, we remain high on plasma sets here at Home Theater. They look great on or off axis. They have fewer motion-lag issues than LCD designs. And often, they offer better blacks and shadow detail than comparably priced LCDs.
Panasonic's new GT25 sets sit one step below its current flagship line, the VT25. The TC-P50GT25, the subject of this report, has an MSRP $500 lower than its VT25 cousin (although few sellers charge manufacturers' suggested retail prices).
In exchange for the lower price, the GT25 drops some features. Most of them—one less HDMI input, less flexible noise reduction and audio capabilities, no ISFccc modes—don't affect basic performance. Both series are THX certified for 2D. But the GT25s have Panasonic's Infinite Black technology versus the VT25 models' Infinite Black Pro. The latter also include one pair of Panasonic's $150 active 3D glasses; no glasses are included with the GT25. And the GT25's sizes are limited to 42 and 50 inches. There are 50-, 54-, 58-, and 65-inch options in the VT25 lineup. There's also a difference in the two lines' refresh rates. More on that in a bit.
Behind the Screen
The TC-P50GT25 offers the usual connections, including three HDMI ports, two USB connections, and an Ethernet terminal for a wired link to an Internet connection or your home network.
There are five 2D Picture modes: Vivid, Standard, THX, Game, and Custom. In 3D, the THX mode becomes the Cinema mode—the set is THX certified only for 2D. You may adjust each of these modes individually, but not separately for each input. The Custom mode offers the widest range of controls, including White Balance (high and low for red and blue) and four Gamma settings from 2.0 to 2.6. A so-called Color Management control is a simple on/off affair. It can't make useful changes to the color gamut in any mode.
A Direct In control offers a fixed 60-hertz setting for videobased material and a choice of 60 Hz or 48 Hz for film-originated sources. With 2D 1080p/24 programming, the 48-Hz option flashes each 24-fps (Hz) frame twice, with no 3:2 pulldown. At 60 Hz, it converts a 24-Hz source to 60 Hz using 3:2 pulldown.
For a 3D source, each eye sees only half of a 3D display's total refresh rate. With the Direct In control set to 60 Hz, the refresh rate is 60 Hz for each eye, but the set's total refresh rate is 120 Hz.
If the source is 24 Hz, and the control is set to 60 Hz, the set first converts the 24 Hz to 60 Hz by adding 3:2 pulldown. If the source is 24 Hz and the Direct In control is set to 48 Hz, the refresh rate is 48 Hz for each eye, for a total 3D refresh rate of 96 Hz.
The more upmarket VT25 models offer a 96-Hz refresh rate option for 2D, in which each 24-Hz frame flashes four times. The GT25s do not. The lack of a 2D 96-Hz refresh rate is the GT25's most significant technical disadvantage. I used the 60-Hz setting for my 2D playback on this set. For me, the flicker in the 48-Hz setting was more distracting than any visible 3:2 pulldown artifacts caused by the conversion to 60 Hz. I didn't see flicker in the 48-Hz setting with 3D sources.