Onkyo TX-SR503 Digital Surround Receiver Page 2
The Short Form
$300 / 17.125 x 5.875 x 14.75 IN / 22.5 LBS / ONKYOUSA.COM / 800-229-1687
Plus
•Good bang for the buck. •Robust power output. •Easy operation.
Minus
•No upconversion from composite or S-video.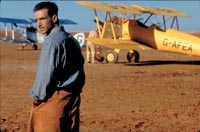 Key Features
•Rated for 75 watts x 7 channels •Dolby Pro Logic IIx and DTS Neo:6 processing for 7.1-channel playback from stereo, Dolby Surround, and 5.1-channel sources •Cinema Filter mode to "soften" bright soundtracks •Subwoofer crossover adjustable from 60 to 150 HzB •3 component-video inputs, 1 output •A/B speaker switch •Price $300
Test Bench
The Onkyo TX-SR503 did not present any surprise numbers on the test bench. It uses tried-and-true design elements that do a very competent job. At 116 watts (20.6 dBW) with one channel driven into 8 ohms, or 71 watts (18.4 dBW) with seven channels, power output was perhaps the highest I have seen at this price, and it was accomplished with low distortion. The background noise level was a couple of decibels short of theoretical perfection, but it shouldn't be audible during normal playback. While bass management is not available for the multichannel analog input, it was consistent for all other inputs and formats.
On "The Man's Too Strong," the surrounds punch up the power chords that repeat throughout the song, fixing something that had always bothered me before. On the title track, the album's original stereo mix is a masterwork of sonic space and breadth; the surround mix judiciously applies front-to-back delays to increase the depth even further. It's certainly effective, but not as technically impressive as the tremendous depth achieved by the original.
The really good news is that the Onkyo was very transparent on these telling tracks, neither adding nor subtracting from the music. The reverb on the title track's lead guitar is one of the sweetest ever recorded; its ethereal decay sounded exactly right. And the receiver held together well even when pushed to loud volumes, with every channel pulling its own weight. This was evident in how clean the all-important lead vocals sounded, which were anchored in the center channel. Any strain there would have been obvious and ruined how the album came across.
Thankfully, despite its budget status, the Onkyo TX-SR503 provides both DTS Neo:6 processing (with Center Image control) and Dolby Pro Logic IIx (with Panorama, Dimension, and Center Width controls). Both generate surprisingly effective 7.1-channel sound from a stereo source. There are a few proprietary sound-field modes, including Orchestra, which added a nice bit of ambience to the notoriously bone-dry Studio 8H where Toscanini and the NBC Symphony Orchestra made some of the historic mono recordings in my collection. And there's also a CinemaFilter that "softens" overly bright soundtracks.
MOVIE PERFORMANCE To test the Onkyo's movie chops, I settled in with The English Patient, that arch-Romantic WWII drama set in the Middle East and Italy. Its soundtrack is quite sparse, with subtle nuances in every scene. I listened carefully to the clinking of medicine bottles, the rever­beration of prayers in a desert canyon, the soft sounds of sand shifting in the breeze, and the whir of insects in the night air - every detail was accurately conveyed.
Interspersed with the sonic nuances in The English Patient are some lively scenes that include an artillery attack on a military hospital, a fierce sandstorm, and, of course, the powerful roar of a biplane engine. These effects demand fast and dynamic power output, and the Onkyo did not disappoint me. Sure, it lacks the raw wattage of some receivers, but I was impressed by how robust the sound was. In my home, it played loud enough to rattle the fine china (well, okay - Tupperware). Don't make the mistake of shying away from this receiver because you equate price with volume. The SR503 can definitely annoy your neighbors.
EASE OF USE As you might expect, this no-frills receiver is pretty easy to use once you get it set up. The remote's design is simple, but it lets you do everything you need to do and can control a number of other components. I appreciated its color-coded buttons and backgrounds, and the backlit component buttons. Two thumbs up!
However, there are some minor limitations you should be aware of if you intend to use the B speaker terminals to play stereo music in a remote room. These speakers are powered by the receiver's back surround amplifier channels, so your main system reverts from 7.1-channel to 5.1-channel if you're listening in both rooms at the same time. Also, you'll need to connect your CD or DVD player's analog stereo output to the receiver for remote playback - digital audio signals fed to the receiver, even PCM stereo, can't be heard through the B speaker terminals. Similarly, only analog stereo signals will be passed to the receiver's tape output jacks, so you can't expect to record sources connected digitally. And you can't record from a DVD player connected via the multichannel analog input, either. But none of these small caveats should be much of an issue in a budget installation, and the money Onkyo saved by cutting these corners was clearly invested in the sound.
BOTTOM LINE I have a love-hate relationship with complexity. But I always admire products designed for efficient use. The Onkyo TX-SR503's simplicity will be welcome in many electronics stacks. It makes a good starter receiver for someone just getting going in home theater or a great centerpiece for a secondary system. If you want a megareceiver that does everything, then go ahead and take out a second mortgage. If you want a good, solid 7.1-channel receiver you can pay cash for, this is it.
LATEST VIDEO