Onkyo Flexes Its Muscles with Home Monitoring and Alexa in the VC-FLX1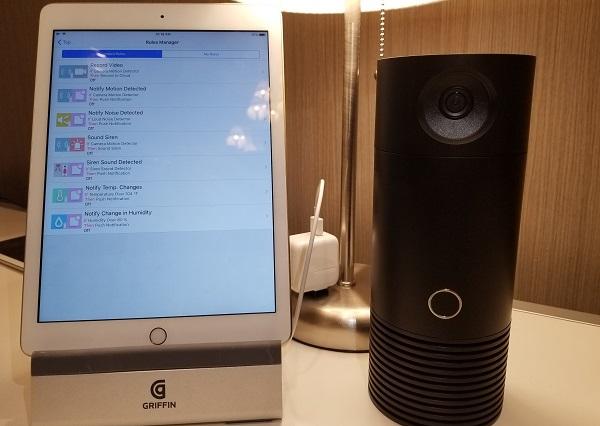 While many companies are producing smart speakers with added features such as built-in video screens, Onkyo is flipping the script and adding a camera and home monitoring features into the VC-FLX ($280).
The Onkyo VC-FLX1 features Alexa Voice Service and a powerful speaker, but it also boasts a 1080p wide-angle camera that can be accessed remotely.  It also has temperature sensors, humidity sensors, and home security features. The built-in motion sensors and a glass-break sensor can be configured to notify users if activated. All of the sensors can be viewed from the free app.
  In addition, the VC-FLX1 can use (fee-based) cloud storage in an "if/then" scenario.  For example, if a glass break is detected, then the camera will begin recording to the cloud. If humidity levels exceed a certain amount, then the system will send out an email or text.
The system can also be configured for two-way communication. What's the point of being able to see the dog on the couch if you can't talk to him and tell him to get off.  Or, more seriously, if there's a burglar in the home, notify them that they're being recorded.
The Onkyo VC-FLX1 is a smart speaker that is just a little bit smarter than most.