OmniMount Keeps Full Motion Flat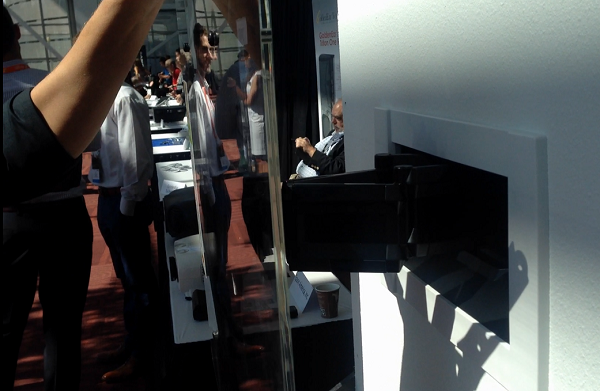 People like the idea of having a full motion, articulating arm flat panel TV wall mount but they generally avoid buying them for two big reasons: 1) They stick off the wall too far and look ugly when the TV is pushed back "flat" against the wall and 2) They are too stiff and hard to move. OmniMount's new OE120IW recessed in-wall mount system solves both of these issues.
By incorporating a way cool recessed box that mounts inside of traditional 16-inch on-center studs, the OE120IW will push back to within ½-inch of the wall when fully recessed. The ingenious tray and arm system also provides generous spacing for cable routing so you don't see any pesky power or HDMI cabling.
The mount also utilizes Ergotron's constant force technology to allow for very smooth and easy motion allowing virtually anyone in the family to pull the TV out or push it back into place. OmniMount is also offering a power accessory kit which will let homeowners or installers wire the TV to code without requiring an electrician.
WHERE TECHNOLOGY BECOMES ENTERTAINMENT