9 Outstanding Movie Soundtracks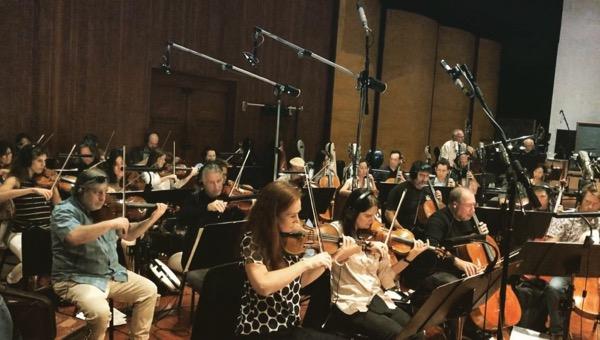 It's hard to say whether my interest in music and audio started with my first experiences with multichannel sound in the movie theater or whether my interest in movies in theaters, and later in home theater, started with my interest in music. But the fact remains that the film score, mainly of the orchestral variety but sometimes of other sorts (looking at you,
Guardians of the Galaxy, Vol.1 and Vol.2
), remains one of my favorite forms of music.
Film music doesn't have an enviable reputation among classical music connoisseurs. But I see no reason to disparage it because it was written for a more popular type of entertainment. I love both forms, but would guess that more listeners are exposed to orchestral music on film in a single year than attend classical concerts in a decade. If only 0.01% of them are driven to a love of orchestral music by seeing films, that's a win-win for both genres.
Many film lovers either let a film score simply wash over them and enhance the emotions of the experience, or complain that it's too distracting. But I rarely find film music intrusive unless it's truly awful. Whether the music is compelling or simply annoying, I can't ignore it. Music has long been a part of the film experience, even in the silent-film era where the picture was accompanied by a live piano, organ, or even by (in the best first run theaters in big cities) a full symphony orchestra.
Filmmakers learned early on that music, even with dialogue, could greatly enhance the movie experience. In fact, films might even be viewed as a natural evolution of opera in a more approachable form, with dialogue instead of singing (unless it's a musical). If Wagner or Puccini were alive today, might they be writing for films rather than the opera stage? A good film score enhances the film experience rather than detracting from it. Just view a dialogue free, emotional or exciting film scene and turn off the sound. Still find it interesting?
Recent film composers, such as John Williams, Jerry Goldsmith, James Horner, Hans Zimmer, James Newton Howard, Danny Elfman, Howard Shore, Ennio Morricone and too many others to name, have built on the work of those who worked in earlier eras such as Franz Waxman, Max Steiner, Wolfgang Korngold, Alfred Newman, Bernard Hermann, and others. They've enriched hundreds of films. A great score can't save a bad film, but it can turn an average film into a good one and a good film into a great one. Some of these composers have never won an Oscar for their work, which might well be from voters who award the music trophy to films they prefer for other reasons, reasons having nothing to do with its music.
Some film composers started directly in film work, others in either first composing for the traditional symphonic orchestra (Korngold) or even for rock (Zimmer and Elfman). Many have often freely adapted classical works available in the public domain. Referencing older classics for film scores is a tradition that goes back decades; the miracle is that the adaptations often turn out to be unique, and if not better than the original as least as interesting. For an excellent documentary on the creation of film music, check out the documentary Score, available on Blu-ray.
It's often disappointed me that film scores don't always fare as well sonically on CD as they do in the film itself. Perhaps the multichannel original is poorly mixed down to 2 channels. Or perhaps they can survive a less than pristine recording in the film and still be effective. Sometimes, however, the music-only recording does work better because it's not quashed by the dialogue, as it often is in a film.
But there are superbly recorded examples of recent soundtracks in my CD collection. To name just a few: *Glory, *Sneakers, *Casper, *Peter Pan (live action) , *Titanic, Casanova, and Master and Commander: The Far Side of the World. If there's a weakness to film scores on CD, it's that they sometimes include tracks shorter than two minutes, barely enough to get one's juices flowing. But of those listed, the scores composed by James Horner (*) often have longer cuts.
It's also notable that the late James Horner's scores shown above and below were all recorded by engineer Shawn Murphy, who did his best work at the old Todd AO scoring stage in Los Angeles (tragically, it was closed in 2007). It's no coincidence that Murphy and Horner are linked here, most of Horner's best sounding scores were recorded by Murphy at the Todd AO stage.
Murphy is still active, with 407 film credits as the recording engineer and/or scoring mixer. I remain bewildered as to why he was never tapped to do any conventional classical recordings. I can think of no one who better captures the sound of a full symphony orchestra, with minimal use of multi-miking. Rumor has it that at one time he even monitored sessions with his own Wilson Watt-Puppies rather than using the studio's resident pro monitors.
Here are a few more of the Blu-rays in my collection, in addition to those above, with exceptional scores to complement exceptional soundtracks. I make no claim that these fairly recent films are all necessarily timeless classics. Many older scores (too many to mention) could be included on any such list, but they're often of dicey sound quality, with peaky treble and little low bass.
The Lord of the Rings... Howard Shore's score for Peter Jackson's three film masterpiece is easily a candidate for the best film score ever written, both in itself and in its priceless contribution to the story's emotional wallop.
Apollo 13... Heard on a good system, I dare you not to be overwhelmed by the launch scene accompanied by James Horner's stirring score.
Braveheart... Poor history, but perhaps history as we'd like to remember it rather than as it actually was. Irresistible. James Horner.
Oblivion... The only entry here that makes heavy use of electronic music (by M83), but it's both listenable in its own way and dramatically enhances the film.
The Greatest Showman... Again, bad history, but a strong, musical, crowd-pleaser. John Debney, Joseph Trapaneze.
How to Train Your Dragon... Who says animation is for kids, particularly with music as gorgeously appropriate as this? John Powell.
The Dark Knight... Possibly the most evocative (though not exactly hummable) of Hans Zimmer's scores. Surprisingly sparse much of the time, but crucial where it matters.
Jurassic Park... Has it been 26 years since this classic came out, substantially elevated then as now by John Williams' iconic score? A bit bright-sounding even for a 1993 film, but after five minutes you don't mind.
Baraka...A documentary with a wide range of interesting and superbly recorded music, on a rare (for Blu-ray) 24-bit/96kHz soundtrack.