Move It!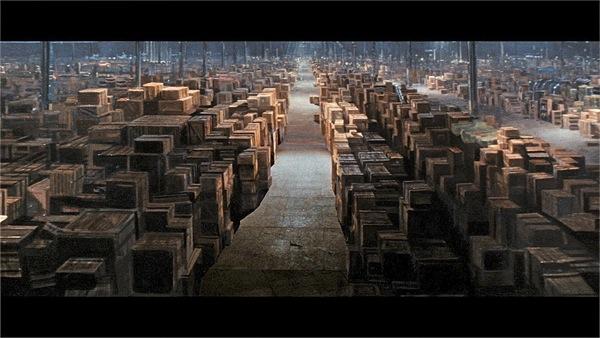 The communication advancements of the past few years have made it possible to do some types of work—such as evaluating AV gear and writing about it—from almost anywhere. So I've picked up stakes and moved from sunny Southern California to a far less crowded burgh along the Florida panhandle's Gulf coast.
It wasn't an easy decision, and a major move after 14 years in one place is worse than having major dental surgery (and far more costly!). A move is said to be the third most stressful life event after a death in the family and divorce. I can believe it. Pulling apart the old homestead for me meant, among other things, disassembling the home theater setup in its 15.5 x 27 space and transforming the latter into the living/dining room it was intended to be. And packing everything up for the movers clearly got out of hand, as you can see in the photo.
The move also meant making other long-delayed home repairs, a process that took, literally, months to complete. Being an AV reviewer means you don't want a parade of unfamiliar tradesmen traipsing through the house ogling the gear, so you tend to leave everything go apart from emergencies like plumbing problems. But uncompleted repairs have to be done when it comes to selling a house. In doing them I acted as my own general contractor in hiring painters, carpenters, appliance and carpet installers, electricians, plumbers, handymen, junk haulers, and landscapers, which gave me a new appreciation for general contracting and the scheduling acumen required to succeed in that profession.
The back end of any move, of course, requires looking for a new house. This process can be frustrating for anyone, and most of us have faced that task more than once. The task is a special kind of hell for a serious AV enthusiast. and even more so for an AV reviewer. In 1993, when I worked for Stereophile in Santa Fe, New Mexico, I was able to actually build a house to fit my needs. I began with the size and shape of the listening room and designed the rest of the house around it.
That's not an option this time. And new styles of architecture, with open concept rooms that often don't work for a home theater setup while at the same time allowing for daily living (a fireplace in the corner is a particular annoyance) can frustrate the effort. Fortunately, websites such as realtor.com, zillow.com, trulia.com, and others, can minimize the legwork. You can eliminate a lot of potential candidates by scouring the photographs and descriptions and avoid wasting time looking at them in person.
In fact, in my new location I've narrowed down the available options to two, one of which is the clear leader for its layout, though the other is in a better location, location, location (I'm beginning to sound like a realtor!). In either case I'll have a lot to say in future blogs about the process I plan to go through in prepping the space for a good listening/viewing/testing (and yes, living) room.
(The photo, of course, isn't actually my collection of packed-up stuff. But I couldn't resist the analogy. Movie fans will, of course, recognize the picture immediately!)