Modulus M1 Media Hub Almost Too Good to Be True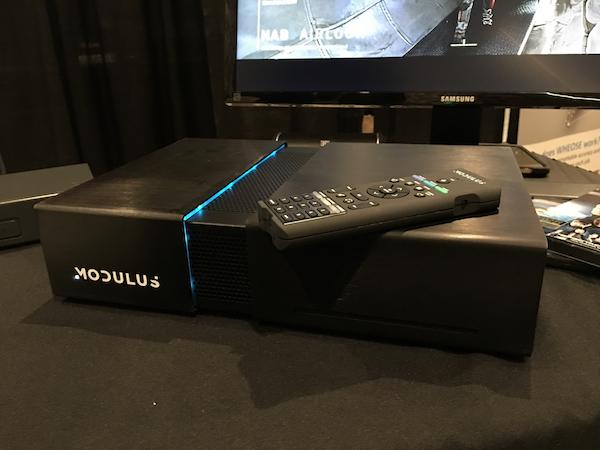 Moulus Media Systems
announced a "revolutionary media hub" that's almost too good to be true. Imagine putting a Kaleidescape server with a Roku 4, and then wrapping the combo in a TiVo DVR—and that description still doesn't come close to describing the Modulus M1.
Part DVR, part media server, part universal remote, as well as part nearly anything else you can think of that's important for a modern home theater system, the M1 includes 12TB of media storage space; an RF-based "Ultimate Remote Control" with voice search, air mouse, and full QWERTY keyboard; as well as an internal Blu-Ray/DVD disc player/ripper.
The M1 is truly designed as a control center for the home theater and your digital media. The M1 supports Netflix, Amazon Prime, Hulu, and others. It's 4K UHD capable, meaning you can stream 4K titles from Netflix or Amazon. Modulus says that the M1 can record streamed movies to store on the M1's hard drive for viewing at a later time.
The current iteration of the menu screens is beautiful and engaging, not to mention extremely intuitive. The DVR (Cable Card or OTA only, for the moment) functionality uses a proprietary algorithm capable of automatically skipping commercials during playback of the recorded programming.
Although pricing wasn't officially announced, the ballpark MSRP that the Modulus folks hinted at is well below what you'd expect to typically pay for a component with this much functionality and capabilities. The M1 is tentatively scheduled for release in the first quarter of 2017.