Metra Home Theater Accelerates HDMI to the Gigabit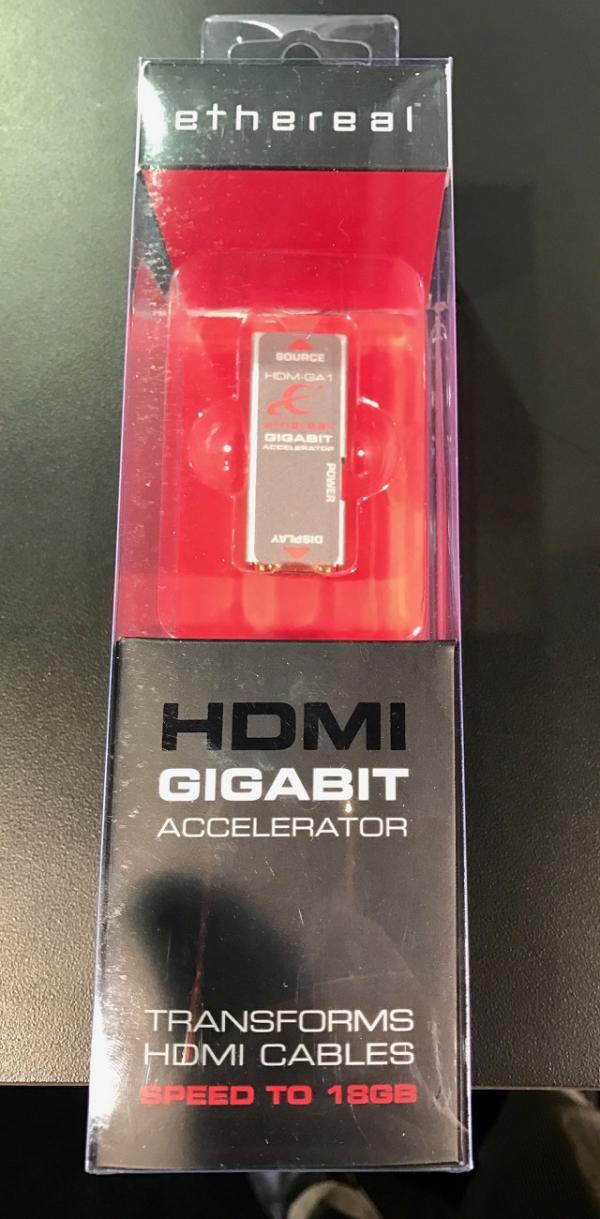 While you've probably heard that all HDMI cables are created equal, and that you either get perfect picture and sound or you don't, that's only true to a point as we enter the ultra-high-bandwidth world of Ultra HD signal transmission.
In the real world, I've found many cables struggle to deliver the full 18 Gbps signal between source and display when you start pushing the 6 meter cable length. This is especially true when using a source capable of delivering 4K/60 such as the Kaleidescape cover art GUI on the Strato movie player. Sure, this isn't an issue when you're talking about a connection to your wall-mounted flat panel display, but if you have your electronics remotely located in another area (say an equipment rack in the back of the room) or you are wiring to a video projector, then a short 3-4 meter cable probably ain't gonna cut. So, what do you do if you have a cable run inside your walls and you connect that fancy new 4K source to your TV and you get the dreaded "No Signal"? You might just turn to Metra Home Theater's Gigabit Accelerator.
This small, rather innocuous looking device kind of resembles a USB thumb drive, with an HDMI in on one side and an HDMI out on the other. It is designed to install on the display side of the signal chain, and it requires local power. The Gigabit Accelerator claims to support full 18 Gbps signals in passive HDMI cables up to 12 meters in length. This means that if you have an existing cable that can't be easily replaced, you could simply plug the Accelerator in and enjoy full 4K resolution with no drop outs or sparklies.
Other features include a TMDS clock amplifier, support for HDR and HDCP 2.2, and built-in DDC correction circuitry. Granted, at a $620 suggested retail, this is not an inexpensive solution, but then again, neither is retrofitting a new 40-foot cable that may or may not work. I picked up a review sample at the show and look forward to testing it on my system at home.