Live TV Comes to the Boxee Box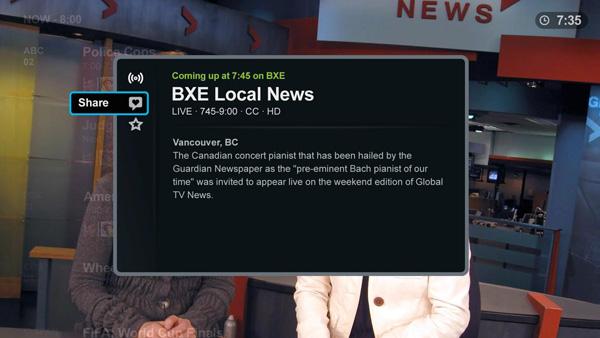 To offer an alternative to cable, Boxee offers hundreds of channels of online content, a web browser and now live TV. Better than connecting an antenna directly to your TV where you simply surf through channels, connect an HD antenna to the Boxee Live TV USB dongle and browse cover art for TV shows on broadcast TV channels you receive.
Boxee believes that by adding live TV, more people will be able to "cut the cord," that is quit their cable service. Premium content from Netflix and a variety of other online streaming sources along with your local ABC, CBS, NBC and Fox channels are combined in the Boxee experience.
If you don't want to get rid of cable, you can choose to connect a ClearQAM (unencrypted basic cable channels) to the Boxee Live TV dongle and can set it up to show the shows available from your cable provider.
Part of the Boxee experience is sharing what you are watching with other Boxee users. This adds the ability to share live TV shows along with the online content you are already sharing with your Boxee friends. Plus, you can browse a listing of the most popular TV show recommendations from other Boxee users.
You can pre-order Boxee Live TV from the boxee.tv website for $49 to be shipped this month.
LATEST VIDEO