LG's Upgraded Smart Upgrader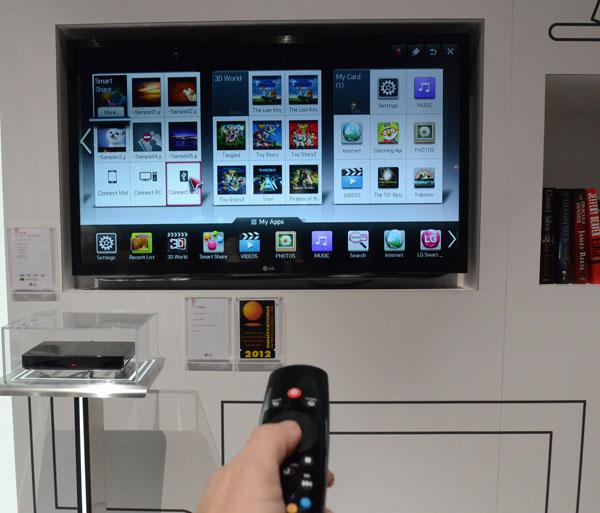 LG showed an upgraded model of its Smart Upgrader media player and streamer. The new model is 3D compatible, and is able to play almost any kind of video file.
The 2012 model will come with the LG magic wand remote that can act like a virtual mouse for navigation.
Upgraded from last year's models this LG Smart Ugrader has a web browser that includes both Flash 10 and HTML 5, which means it can stream videos from many TV and movie websites.
LG will still offer a less expensive model similar to its 2011 Smart Upgrader. Both include Vudu, Netflix, YouTube and access to download 1200 LG smart TV apps.
WHERE TECHNOLOGY BECOMES ENTERTAINMENT