KEF Reveals $10,000 In-Wall LCR Speaker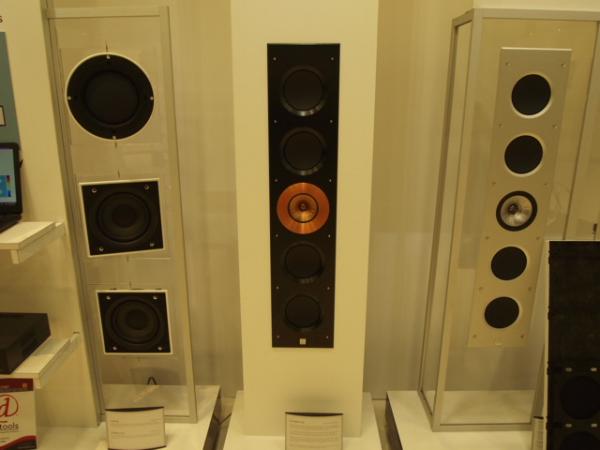 KEF America thinks it has the perfect audio solution for a high-end home theater built around LG's new $19,999 77-inch Signature series OLED TV or Sony's new $60,000 100-inch LCD TV with Backlight Master Drive HDR technology
It's the Ci5160REF-THX in-wall LCR speaker, due in early 2017 at a projected retail price of $10,000 each. The company unveiled the three-way speaker at CEDIA 2016, having offered a range of in-wall speakers that previously topped out at $3,000 each.
The new model incorporates drivers and technology from the company's flagship Reference series of in-room speakers, which range in price from $8,000 to $19,000 per pair, said sales VP David Kroll. The in-wall speaker will be THX Ultra 2-certified to deliver peak performance in large home theaters with 3,000 cubic feet of space.
The company's patented UniQ driver technology will come in handy in large home theaters too. UniQ delivers a wide sweet spot to maintain tonal balance even if listeners are sitting way off-axis, Kroll said. In the new speaker, UniQ takes shape as a 1-inch tweeter mounted in the acoustic center of a 5-inch midrange. Two 6.5-inch woofers are mounted above the tweeter-midrange duo, and two more are mounted below. The speaker can also be installed horizontally for use as a center channel.
The drivers are mounted to a rigid 10.5mm-thick aluminum baffle. For the custom installers who'll install the speakers, KEF made sure they fit in a typical 4-inch-deep stud bay.