JL's Fathom In-Wall Sub Plumbs Bass Depths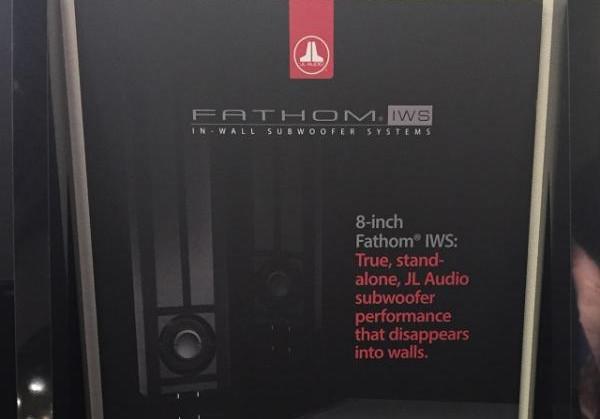 Known for manufacturing incredibly powerful and accurate subwoofers like the Fathom and Gotham, JL Audio introduced the smaller and more installation friendly Fathom IWS in-wall subwoofer system at CEDIA. This slimmed down model will allow theater owners and music lovers to enjoy deep and tight bass in a far more discreet manner.
Part of the magic of getting significant bass performance from this new design is a ported enclosure that mounts inside standard 16-inch on center stud openings. Yes, a ported in-wall subwoofer enclosure. This unique design vents through a slot located at the perimeter of the 8-inch speaker driver and enhances the sub's efficiency and low-bass output. The enclosure measures 61.626-inches high and fits between standard 2x4 wall construction, and makes the sub's effective displacement 27.5 cubic inches.
The new, thin-line, long-excursion woofer has been specially designed by JL Audio for optimum performance within the enclosure. Powering the sub is a rack mountable amplifier with up to 600-watts of power which is programmed especially for use with the new speaker. The amplifier features DSP and incorporates JL Audio's powerful 18-band Digital Automatic Room Optimization (D.A.R.O.) along with high-pass crossover outputs. A single amplifier can drive up to two in-wall subs for more even bass response.
As expected from a JL sub, these produce deep, clean, and quick bass. The sub is rated to play down to 30 Hz, with a -3 dB at 28 Hz, and 10 dB at 24 Hz.
The single sub, IWS-SYS-108 will retail for $2000, and the dual sub IWS-SYS-208 for $3000. Both products are expected in the second quarter of 2017.