JBL Upgrades its Flagship Project Everest Speaker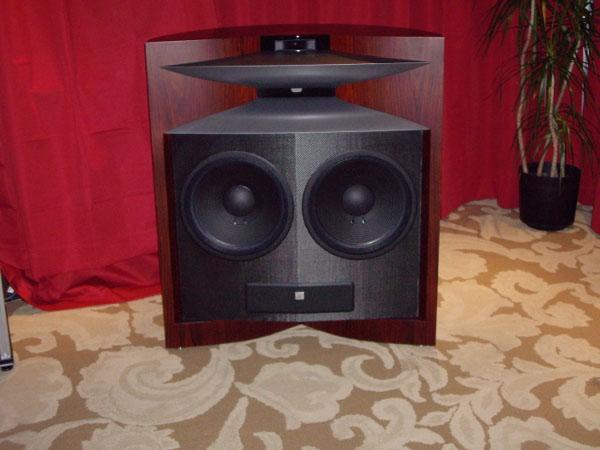 JBL has continued to refine the design and performance of the flagship Project Everest DD66000 speaker it introduced six years, culminating in the $75,000-a-pair DD67000 unveiled at CES. Upgrades include a refined crossover network and extended frequency response thanks to new cast-aluminum-frame woofers, featuring three-layer laminated cone construction and 4-inch voice coils, a mid/high-frequency compression driver with a 4-inch beryllium diaphragm, and an ultrahigh-frequency compression driver with a 1-inch beryllium diaphragm and 2-inch neodymium magnet. Both compression drivers are mounted in JBL's computer-optimized Bi-Radial horns, made from acoustically inert SonoGlass to eliminate unwanted colorations and shaped to optimize dispersion.
Available in rosewood or maple, the furniture-grade cabinet retains the curved and angled surfaces of its predecessor, including the signature flared horn, and introduces a carbon-fiber baffle trim panel. The speakers will be available in February.
LATEST VIDEO
WHERE TECHNOLOGY BECOMES ENTERTAINMENT