JBL's Wearable Soundgear is Freedom for Your Ears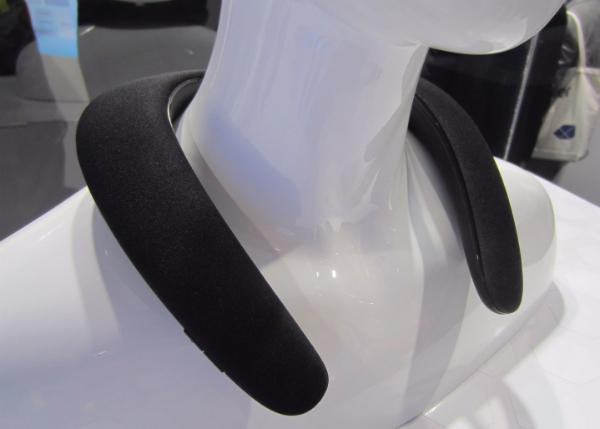 Who says your ears have to be covered up while listening to music? The JBL Soundgear wraps around the neck, leaving your unencumbered ears free to enjoy a conversation, the sounds of nature, or just to keep an ear on the kids while immersing yourself in music.
The wearable Soundgear is great for listening to music, but it's also an interesting option for use with a VR headset. It's compatible with the Samsung Gear VR and Google Daydream View, as well as any other Bluetooth-enabled VR headset. As expected, they will provide a very open, spacious sound that is less claustrophobic for some VR users.
The Soundgear is completely wireless - no other option to connect other than Bluetooth. It can be paired with up to two sources at once. It plays for up to 6 hours on a single charge. It can be used to take calls with a dual-microphone system with echo and noise-cancelling technology.
The Soundgear is built with two different materials. The back is a soft, slightly flexible rubber that has anti-slip compenents so the neckband stays where it should be, but it also makes it resistant to sweat and hair products. The top uses a soft-touch fabric. Take note JBL: there's a real opportunity to make these a lot more fashionable by using different materials, or selling optional sleeves. Just sayin'.
The JBL Soundgear will be available for $200 in the summer of 2017.