JAM Audio Brings Amazon Alexa-Enabled Speakers to the Masses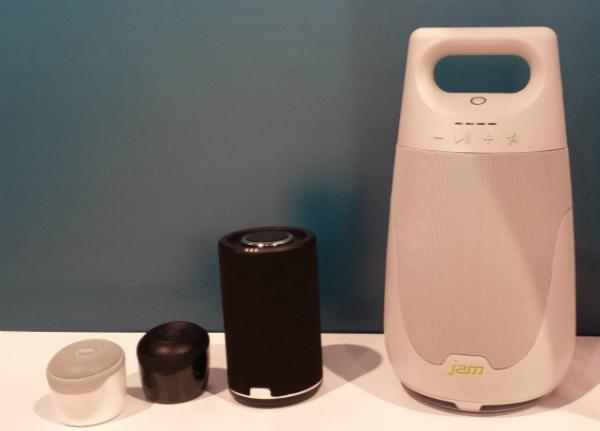 While it's easy to put such impressive technology into high-end, expensive products, JAM Audio is recognizing the need to put voice-activation into more affordable products. They are releasing a range of products with Alexa including one that starts at an economical $60.
For more impressive sound and playback time, the JAM Session is a very portable option, also featuring Wi-Fi and Bluetooth in addition to Alexa Voice Service Technology. It offers up to 8 hours of playback and a water-resistant body. Both the Session and the Note use the JAM Wi-Fi app for added convenience. The JAM Session will retail for $250 when it ships this spring.
The very affordable JAM Voice ($60, available now) is the smallest of their Alexa products. In addition to voice services technology, it also has built-in Wi-Fi and Bluetooth. The Voice can be paired with multiple speakers to provide true stereo playback. The larger JAM Note is a much more stylish option, and with a higher pricepoint, you would expect a more elegant design. Shipping this spring for $120, the Note also has Wi-Fi and Bluetooth, and provides up to 6 hours of playback.
In addition to Alexa products, JAM has an array of new Wi-Fi-only and Bluetooth products. The JAM Symphony is perhaps the most interesting of these, with 2.1 true stereo playback. Multiple speakers can be paired for whole-home listening. The Symphony is available now for $170. Also currently available is the JAM Rhythm, with a pair of 2" full-range drivers and a 3-½" subwoofer. The sound performance is impressive for a $120 speaker.
Alexa just might be the biggest star of CES 2017, and JAM Audio is easily hitching a ride on that star.