It's a Bird… It's a Plane… No, it's GoldenEar Speakers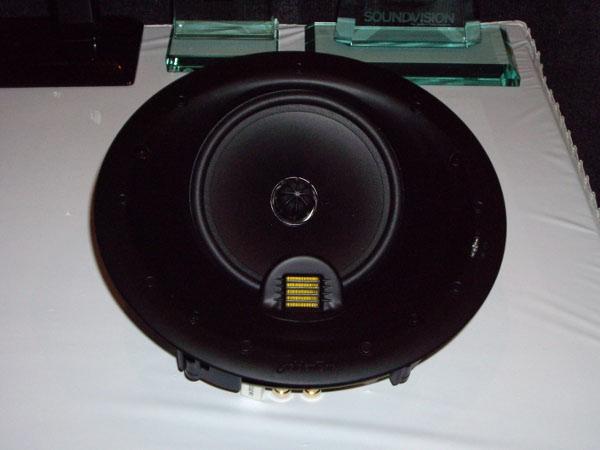 Walking into the GoldenEar Technology demo room at CEDIA 2013 was like stepping into an intimate jazz club. The mellifluous voice of Jane Monheit accompanied by guitarist extraordinaire John Pizzarelli filled the room. I immediately thought,
Wow, those new tower speakers sound damn good.
Little did I know until the demo ended that I was actually listening to Invisa HTR 7000 speakers—mounted in the ceiling. As GoldenEar founder Sandy Gross explained, "That's the idea." A mind blowing experience.
The secret to the speaker's success is drivers—a 7-inch woofer and GoldenEar's sweet sounding ribbon tweeter—mounted at angles precisely calculated to deliver imaging that puts the music before you and around you—not above you. The enclosure-less speaker is 10 inches in diameter, 5 inches deep, and requires a 9-inch cutout for installation. Price? $500 apiece.
WHERE TECHNOLOGY BECOMES ENTERTAINMENT