iPort Finds New Ways to Control Homes, Sonos Systems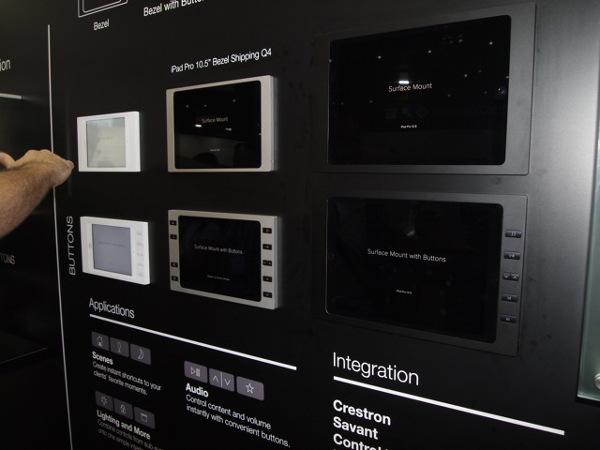 iPort is giving you more ways to control installed smart-home systems and Sonos wireless multiroom-audio systems.
At CEDIA 2017, the Dana Innovations brand added a premium tier to its selection of iPad wall- and tabletop-mounting systems. iPort also unveiled its first on-wall battery-operated Sonos keypad controller.
iPort's latest mounting systems, called Luxeport, turn iPads into touchscreen home-control interfaces when other companies' home-control apps are installed. The Luxeport products will be available later this year through custom-AV installers and the company's web site. The products will be followed sometime in mid 2018 with versions that add Wi-Fi hard buttons, which can be programmed to operate specific functions or scenes.
The Luxeport line features three aluminum iPad cases, each available in white, silver and black. One case, for the iPad Mini 1 through 4, costs $600, including a choice of a magnetic surface-mount/charging plate for on-wall installs or an aluminum tabletop charging stand. A $650 version is designed for the 10.5-inch iPad Pro, and the third version at $650 is for the iPad Air.
Luxeport cases are thinner than iPort's other cases and are made from aluminum instead of plastic. The cases also boast a cleaner, more symmetrical appearance, and the cases' speakers fire from the sides of the case rather than from the front. The table stand adjusts the iPad's viewing angle.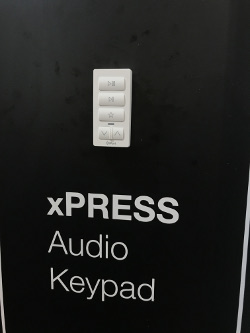 Next year's Luxeport models with hard buttons will cost about $200 more than the button-less models. Buttons can be programmed to control Sonos systems or the home-control functions of installed smart-home systems.
Another way to control a Sonos system is with the $100 on-wall Sonos xPRESS keypad, which uses Wi-Fi to control various Sonos functions, including volume, play/pause, and track up/down. One key can be used to toggle through Sonos playlists. A software update will let you program Sonos scenes into the keypad, such as a party scene to send music to various rooms at different volume levels. The keypad runs on a rechargeable battery lasting up to six months. It can be mounted with peel-and-stick tape or with an included two-gang Decora adapter, which lets you install the keypad next to a single-gang light switch.