The Internet Now Has a Doorbell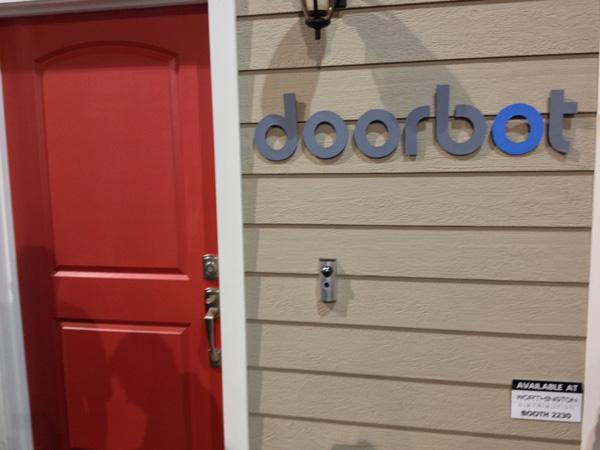 The folks at
DoorBot
call DoorBot "the doorbell for smartphones" or, in a more wordy way, "DoorBot is a Wi-Fi enabled, video doorbell that allows you to see and talk with visitors through your smartphone from anywhere in the world."
The DoorBot can take the place of your existing doorbell and use the existing doorbell wiring to slowly trickle charge the internal battery. (Although, at 1.30" x 2.39" x 5.68", the DoorBot is most likely going to be larger than your current doorbell's button.) If you don't have a wired doorbell, or would like the DoorBot in a different location from your current doorbell, the company says that DoorBot can operate wirelessly on the internal battery for over a year before needing to be recharged.
The DoorBot is weather-resistant, and I can tell you from the demonstration I saw at DoorBot's booth that the installation is super easy. The angle of the internal camera is adjustable, allowing for different mounting heights.
The DoorBot can be pre-ordered now for $199 with shipments to begin before the end of the year.