The Hidden Cost of Cutting the Cord: How Ad-Supported Streaming Services Are Changing the Game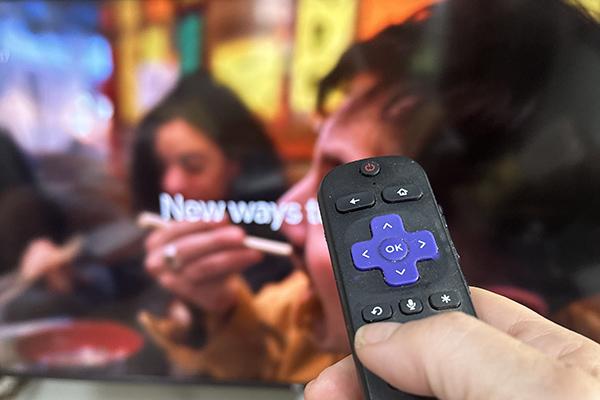 As streaming media has grown over the past decade, many of us have migrated, cutting the cord from cable/satellite providers to getting all our entertainment through streaming services. At first, it was a bargain, a relief from spending over $100 per month for cable. We could watch what we wanted when we wanted without commercials. Now that more than half the cable TV households have switched to streaming only, most of the benefits of cutting the cord are disappearing or becoming more expensive.
This fall, many services are raising their rates for ad-free plans, and media analysts say it's not over. Business Insider reported that subscription prices have surged almost 25% over the past year. According to Wall Street media research firm Bernstein Research, the combined subscription price to Disney+, Hulu, Netflix, Max, Peacock, Paramount+, and Apple TV+ subscriptions went from $76.43 per month last year to $94.43. This included both ad-free and ad-supported plans, plus an antenna.
The price soars if you add live TV services instead of an antenna. YouTube TV adds a minimum of $73 per month, and Hulu+ Live TV starts at $69. That brings the online entertainment total to over $140 per month, which can be more than the cost of cable or satellite.
Subscription prices continue to rise. In August, Disney CEO Bob Iger announced a $3 increase to ad-free subscriptions of Disney+. That's a 30% jump. The monthly cost for Peacock increased by $1 for its ad-supported tier and $2 for ad-free. Paramount+ dropped its $10 ad-free plan but now includes Showtime streaming at $2 more per month, making it $12 to skip the ads.
Enjoying TV shows and movies without interruption can run almost double the monthly fee. Netflix launched an ad-supported tier at $7 per month and ended its $10 Basic plan. It now costs $15.49 each month for the benefit of not watching ads.
While some viewers boast that they haven't seen a commercial in years, more people are willing to put up with ads in exchange for substantially lower subscription rates.
Iger said that 40 percent of new Disney+ subscriptions were ad tier. A Netflix source told the Hollywood Reporter that Netflix's ad-supported plan doubled subscriptions to more than 10 million active users from 5 million in the first quarter.
The article also states that an August 1 Hub Research survey showed 60 percent of respondents would watch content on an ad-supported platform rather than ad-free.
Hub senior consultant Mark Loughney told the Hollywood Reporter that consumers see the benefit of ad-supported content. "It allows them to choose their preferred video tiers at lower cost, and when presented right, advertising results in a more engaging viewing experience."
Streaming companies are steering customers to ad-supported subscriptions by raising the prices of ad-free tiers because the ad plans are more profitable. Not only does the company make money from the advertisers, but the customer pays a monthly fee, too. The total revenue per subscriber is more than the ad-free plans. Customers are rewarded for giving up the commercial-free benefit.
FAST (free ad-supported TV) channels take it even further by offering free content on linear channels. Not only are there more commercials than other streaming services, the content is streamed on a schedule. If a customer is willing to give up the benefit of VOD-watching a video when they want—they can watch for free.
The number of FAST streaming services continues to grow as FireTV channels just launched, and TCL+ will be available by the end of September. Samsung, Roku, and Sling TV offer FAST channels streaming hundreds of niche channels from reruns of game shows to The Joy of Painting with Bob Ross , classic films, and some live TV too.
The one benefit that has yet to be removed is that streaming services boast that there are no contracts to lock customers into a year subscription. The ability to cancel and renew from month to month could save budget-conscious consumers more money as they skip around canceling one service and signing up for another following the content they want to watch. The benefits of steaming over subscribing to a TV provider remain, but saving money will take more effort.