Hi-Res Availability Grows as Industry Pivots to Streaming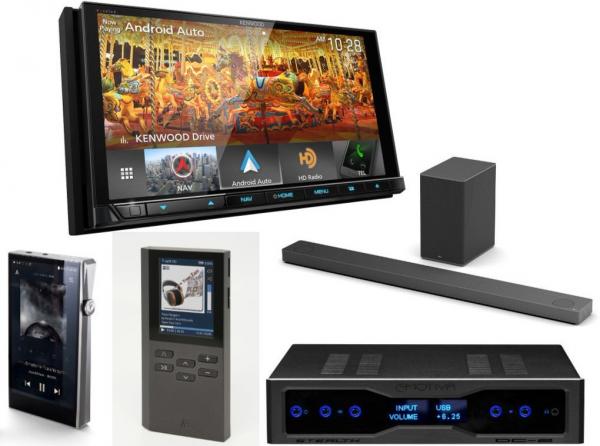 The ways to enjoy high-resolution music are growing more diverse.
More hi-res streaming services are going on-line. The selection of downloadable hi-res files and download sites has grown. And more hi-res CE products are hitting the market, from aftermarket in-dash car stereos to hi-res-capable smartphones, soundbars, and Wi-Fi speakers, all on display here at CES in Las Vegas.
More hi-res home and portable products supporting studio-quality MQA (Master Quality Authenticated) are also on display. About 30 brands in all offer or have announced plans to offer MQA products, inventor MQA Ltd. said.
Overall, more than 80 companies globally have released almost 200 different hi-res playback devices to date, said DEG: The Digital Entertainment Group. That's up from 65 companies and more than 100 hi-res products at the end of 2016.
The amount of available high-res music has likewise grown, hitting more than 40,000 hi-res albums globally as of late 2017, most available to U.S. consumers, the FindHDmusic.com database shows. And the number of hi-res download sites grew to 90 at the end of 2017, most of which are available to U.S. consumers, a FindHDmusic.com spokesperson said. The sites include artist and music-label sites.
Hi-res is also shifting to streaming sites as consumer preferences shift from downloading music to streaming it on demand. Tidal launched an MQA streaming service in 2017, and European streaming and download site Qobuz came to CES to detail plans for its 2018 entry into the U.S. market. For its part, download site HDtracks said it is close to launching HDmusicStream, which will also stream MQA-encoded music. In addition, Deezer made an "announcement of intent" to stream MQA in 2018, said MQA inventor MQA Ltd. AndNugs.net, which offers hi-res MQA downloads globally, is gearing up for a global MQA streaming launch through iOS and desktop players.
Some of the new products that reproduce streamed and downloaded high-music are on display in various company exhibit spaces and in the DEG's Hi-Res Audio Pavilion.
Here's a sampling: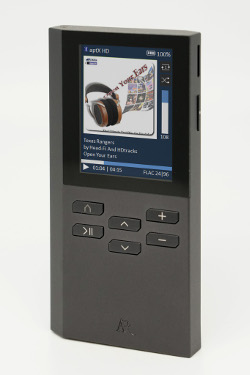 Acoustic Research: The AR High End and Digital division of Voxx is demonstrating a third-generation hi-res DAP priced at only a suggested $399 but said to deliver sound that is "smoother and tighter than what is typical of the price point." The AR-M200 joins two models at $999 and $699and features an integrated Class A headphone amplifier, Bluetooth aptX HD streaming, and audiophile-grade components such as the AKM4490 DAC.
Astell&Kern: The $3,499 A&K SP1000 features 5-inch bezel-less HD display, USB Type-C 3.0 port, 256GB of internal memory, microSD card slot, upgraded DAC chipset (two AKM AK4497EQ DACs), and octa-core CPU.
The $999 KANN natively plays 32-bit/384kHz PCM audio and DSD256. The $699 AK70 MK II is a dual-DAC player. All A&K players feature Wi-Fi, USB DAC functionality, DLNA, digital audio output via USB, aptX HD Bluetooth, and support for high-resolution music streaming services Tidal and Groovers+.
Also on display: the company's first desktop headphone amp, the $899 Arco L1000, with dual high-res DACs.

Emotiva Audio: The $699-MSRP DC-2 is an updated version of the company's half-rack-wide differential desktop DAC, positioned as ideal for playing music stored on a computer or hard drive. Hi-res capabilities have been upgraded to add a 32-bit AKM Verita internal DAC as well as DSD decoding. It streams audio via Wi-Fi and features multiple inputs, including USB audio. A new current-feedback headphone stage delivers increased output over its predecessor. It's due in late March.
Harman/Kardon: The Harman brand is readying its second smart speaker with built-in Alexa and 96/24 high-res Wi-Fi streaming. The new $199-MSRP Allure Portable, shipping in the spring, will be a portable version of the $249-MSRP 360-degree Allure, available in late 2017.
JVCKenwood: The Kenwood and JVC car audio brands will expand their selection of hi-res head units, and Kenwood will launch its first two component-speaker sets and first two amplifiers meeting the Japan Audio Society's requirements for wearing the Hi-Res Audio logo.
Here at CES, Kenwood is expanding its hi-res lineup to 26 models with 96/24 capability and to 11 with 192/24 and DSD. That's up from 23 and nine, respectively.
JVC will expand its selection of hi-res head units, currently ay two with 192/24 WAV and FLAC playback and playback of 11.1MHz DSD files.
LG: The company expanded its selection of soundbars with hi-res audio to six models from four, with the top two bars featuring 192/24 FLAC, ALAC and WAV decoding and the rest featuring 96/24. The hi-res models will carry the Japan Audio Society's High-Res logo because of their decoding capabilities and ability to reproduce sound out to 40kHz.
The top soundbar is the SK10, which features 192/24 decoding, Dolby Atmos decoding, and embedded height and surround drivers to deliver a 5.1.2-channel experience. Add-on wireless surrounds expand the experience to 7.1.2. channels. Pricing and availability dates were unavailable.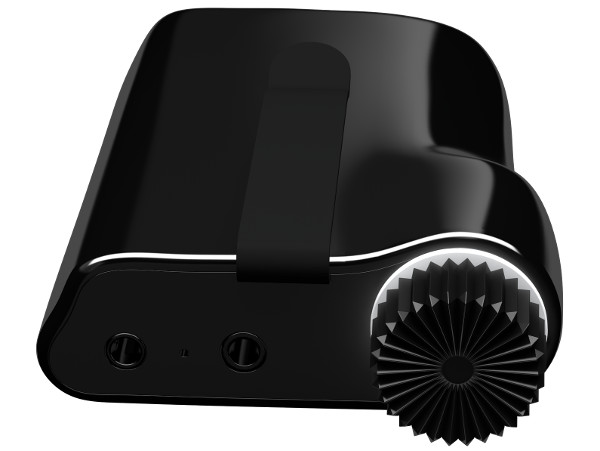 Mytek Digital: The $299 Clef, due in February, is promoted as a "portable hi-fi system" for headphone listening of music on USB-connected laptops and Bluetooth-connected smartphones. The 3.5-ounce battery-operated portable is a hi-res DAC, preamplifier and headphone amplifier in one. DAC resolution is up to 32-bit/384kHz PCM and DSD128. Via USB, it accepts and decodes up to 32-bit/384kHz PCM, up to DSD128 via DOP, and MQA (Master Quality Authenticated) files. Other music files are decoded by the connected computer (FLAC, AAC, MP3, DTS, Dolby and others). Formats accepted via Bluetooth include PCM up to 32/384, AAC, AptX, and Sony's LDAC. It also works with any streaming service.
Battery life is up to 8 hours with USB charging. Phone calls can be answered via a built-in microphone.
Onkyo: The new PD-S10 portable player, machined from a solid aluminum block, sports Wi-Fi, Bluetooth, touchscreen allowing for one-hand control, and a patent-pending Index Display said to intuitively present and access large volumes of music.
The device plays hi-res audio in native 5.6 MHz DSD, MQA, and FLAC/WAV/ALAC up to 192kHz/32-bit. Dual ESS Sabre ESS9018C2M DACs and dual Sabre ESS9601K amps are arranged on separate circuit boards to yield a fully balanced circuit structure.
It features standard 3.5mm headphone jack and 2.5 mm four-pole balanced headphone jack. A line-out mode via the 2.5mm and 3.5mm terminals enables analog output at 100% volume. A USB/OTG terminal supports digital audio output. Pricing was unavailable.
Pioneer: The XDP-02U portable player features a curved design intended to fit comfortably in your hand. It plays native 5.6 MHz DSD files, MQA files, and FLAC/WAV/ALAC files up to 192kHz/32-bit. It also enhances compressed audio files streamed or played from internal memory, upconverting music to 96hKz/88.2kHz or 176.4 kHz/192 kHz.
The portable supports 16-300 ohms (unbalanced) headphones and 32-600 ohms (balanced) headphones. Dual-band Wi-Fi streams online music services. Bluetooth 4.0 +LE supports most wireless headphones.
The XDP-02U ships with 16GB internal memory expandable via two 265GB microSD slots. It's also compatible with ScanDisk's 400GB cards. Pricing was unavailable.