Fugoo Boombox Doesn't Bother Reinventing the Wheel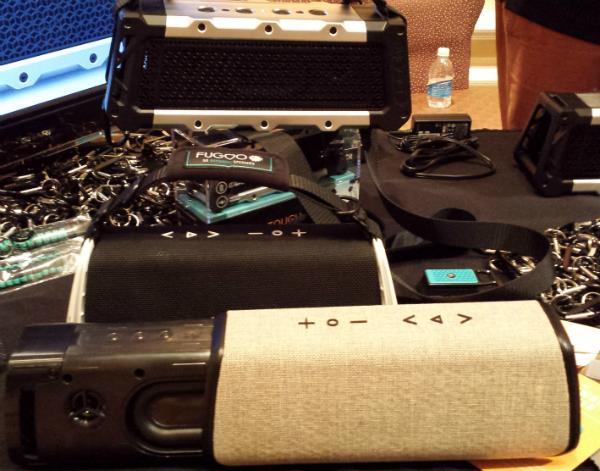 If you've gone through the trouble of creating a kick-ass boombox, why scrap it and start from scratch every time you want to create a new or different style or look? The FUGOO Bluetooth speaker core comes with three different "sleeves" that all share a ton of great features and all sound good, but they have very different applications.
At the core of the FUGOO is a substantial boombox with four tweeters, two full side-firing drivers and two front-firing subwoofers. It has a massive 40 hours of playback time, it can charge your phone or playback device, and it's compatible with Siri or Google Now. However, it's the choice of sleeves that makes this speaker unique.
The Tough XL i($330) s a rugged, drop-proof, waterproof, mudproof design that can stand to be submerged. The Sport and Style models (both $300) are also waterproof, but they'll float if tossed overboard. All three will be available in March.
Instead of having to buy a boombox for outdoors and a separate one for in your living room, the FUGOO goes everywhere you want - even underwater!
WHERE TECHNOLOGY BECOMES ENTERTAINMENT