Engstrom & Engstrom The Lars Type 2 Monoblock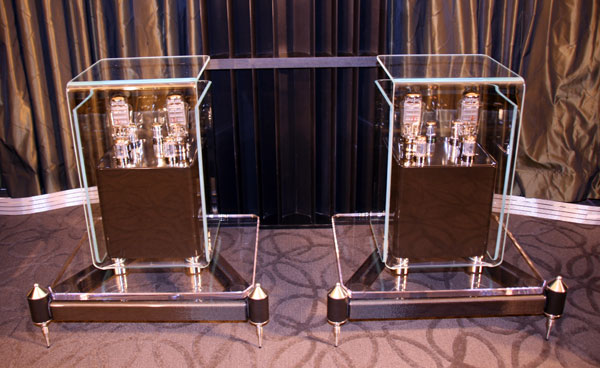 I profiled The Lars Type 1 monoblock integrated tube amp and XLS power amp from Swedish Engstrom & Engstrom last March, so I was looking forward to visiting the company at CES this year. The XLS monoblock has been updated and renamed The Lars Type 2, which can be ordered with 300B tubes for 20 watts of power or 300B XLS tubes for 36W. And thanks to refined manufacturing techniques, the cost of the Type 2 is $68,000/pair, $22,000 less than the XLS was.
The demo system consisted of a dCS Paganini disc player, BAT Rex preamp, two Lars Type 2 amps, and Marten's new Coltrane 2 speakers, all of which combined to create a sublime sound.
WHERE TECHNOLOGY BECOMES ENTERTAINMENT