ELAC Hides the Woofer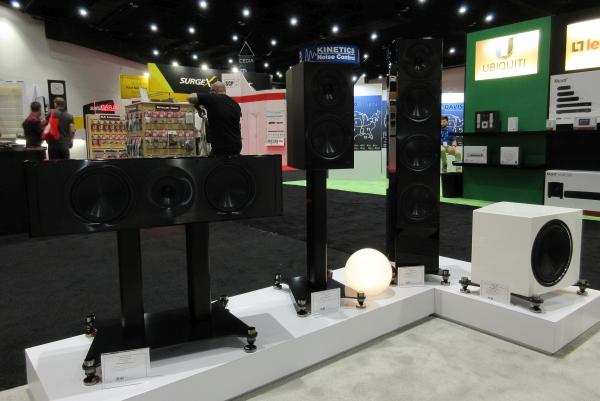 Where are the woofers in ELAC's new Adante speaker line? The camera didn't catch them because they were hiding within the enclosures.
Those woofer-like things you're looking at are actually eight-inch aluminum passive radiators. They are connected to the unseen 6.5-inch aluminum woofers in an elaborate dual-chambered structure designed to provide more controlled bass response than you'd get in a conventional ported speaker, which tends to be defined and limited by the frequency dominated by the port. See illustration and explanation.
The one-inch soft dome tweeters are set into the 5.25-inch midrange drivers in the coaxial configuration preferred by ace designer Andrew Jones.
Members of the line include the AF-61 tower ($5000/pair), AS-61 monitor ($2500/pair), AC-61 center ($2000), and ASW-121 sub ($2500).
WHERE TECHNOLOGY BECOMES ENTERTAINMENT