DTS: X – Coming REALLY Soon
John Sciacca
|
Jan 8, 2016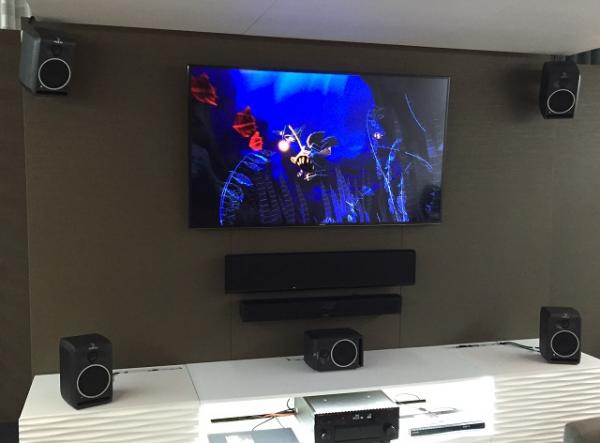 For those of you who have been waiting for DTS:X—the company's new object based audio format designed to compete with Dolby Atmos—to be released (or rather updated to your existing system via a free firmware download) the answer is, "It's coming really soon."
I stopped by the company's meeting room for an update on the progress and also got a demo of a near finalized version of the codec featuring Yamaha's YSP-5600 sound bar and CX-A5100 pre-amp. The 5600 did an admirable job of casting sounds far left and right of the bar, and even up near the ceiling with lots of height detail, however, like all bars, was limited in what audio it could send to the rear of the room and behind me.
The CX-A5100 was far more impressive, with sounds that fully encompassed the room. Interestingly, DTS chose to demo the system in an 11.2 configuration, utilizing front and rear height speaker locations opposed to the more traditional 7.1.4 overhead speaker layout. The company said that DTS:X can support a number of different speaker layouts.
DTS also handed out a new demo disc featuring a variety of tracks encoded in both DTS:X and Headphone:X, the company's headphone surround solution.
WHERE TECHNOLOGY BECOMES ENTERTAINMENT