Dre Trippers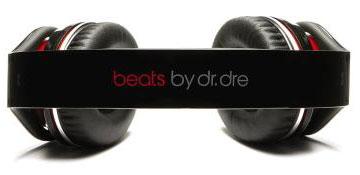 When I was a teenager, I had these giant Koss headphones. You know the kind. They covered both ears with these giant cups. They sounded great. I remember listening to Blows Against the Empire, the 1970 album by Paul Kantner and Jefferson Starship, with them. Music would bounce back and forth from the left channel to the right and back in glorious stereo. It was an all-encompassing experience. When I had those headphones on, the whole world was tuned out.

But as we all know, music went portable with the Walkman and eventually the iPod, and headphones got smaller and smaller until they became these little earbud things you can shove into your pocket. So you can imagine the pang of nostalgia I felt when I first saw the Beats by Dr. Dre Studio headphones ($350; beatsbydre.com). Monster Cable is the manufacturer. These 'phones are truly old-school: They completely cover both ears and look like something a house-party DJ would use in the early f80s.

The Dres are stylish and comfortable. They feature active-noise cancellation, require two AAA batteries, and come with a 1/8-inch and 1/4-inch plug plus a very cool zippered carrying case that you can fold them up into. If you need to mute the sound, all you do is push the right earcup.