Disney to Move Hulu Content to Disney+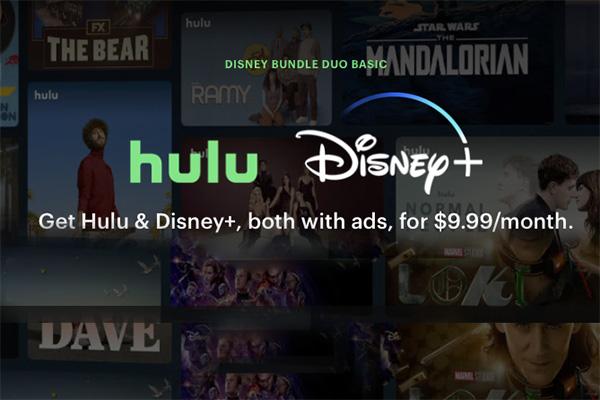 By the end of the year, Hulu will be rolled into the Disney+ app and viewers will be able to find and stream both services' content without switching between apps. The strategy was announced in a call with Disney investors last week.
Calling the move a significant step toward creating a growth business, Disney CEO Bob Iger said the one-app offering will start rolling out by the end of 2023. "While we continue to offer Disney+, Hulu, and ESPN+ as stand-alone options, this is a logical progression of our DTC (direct-to-consumer) offerings that will provide greater opportunities for advertisers while giving bundle subscribers access to more robust and streamlined content, resulting in greater audience engagement and ultimately leading to a more unified streaming experience."
The one-app experience follows other large streaming company mergers like HBO Max and Discovery, which will become "Max" by the end of May. And, just as the HBO merger resulted in taking down several popular titles, it is likely that Disney+ and Hulu will remove content.
Iger said they are looking to reduce production and licensing costs in a way that "should not have any impact on subscriptions, though Disney CFO Christine McCarthy confirmed that Disney would be removing content.
On the earnings call, Iger mentioned reinstating the "Disney Vault." The Vault is a way to create a sense of exclusivity, value, and urgency for classic Disney titles. In the past, animated movies like Bambi, Fantasia, Cinderella, and others would be re-released after a set number of years. Following a short run in the theaters, the title would be shelved again for several years. If you missed it during its release window, you would have to wait until it came around again. Iger is considering bringing back the Vault to bolster the perceived value of Disney's iconic catalog.
The first quarter of 2023 showed a loss of 4 million Disney+ subscribers, while Hulu gained 200,000 new subscribers. Combining the services would boost Disney+ numbers and make it more appealing to advertisers.
As the heads of Disney continue to look for ways to offset first quarter losses, strategies such as reducing content spending and removing titles will be supplemented by amortizing the costs by showing titles on legacy platforms.
In other words, Disney plans to spend less on content, cut expensive or less popular titles, reinstate the Disney Vault to increase the value of Disney classics, and reduce content spending for other Disney outlets by using Disney+ content.
The company also plans to concentrate on ad-supported streaming and says it will be looking to reduce content spending in a way does not impact subscribers.
Hulu was originally launched by Disney, Comcast, and Fox to stream broadcast TV content. Disney bought Fox Entertainment's assets in 2019; at that time Comcast and Disney agreed that after five years (2024), Disney could buy out Comcast's 33% share of Hulu. The one-app solution can only be completed after Comcast sells its interest in Hulu to Disney.
Removing Hulu content will likely devalue the service and lower the price of the buyout, which is expected to result in dramatic negotiations between the companies.
Disney announced it would move the Hulu titles to the Disney+ app by the end of 2023. Users will need separate subscriptions to stream Disney+ and Hulu content (much as it is with Paramount+ and Showtime).
This combined one-app service will include substantially more general entertainment content than Disney+ has been offering. It is being compared to the highly successful Star+ launch outside the U.S., which added 900,000 subscribers.
Plans center around an ad-supported subscription. Currently, the ad-supported Disney+ Hulu bundle runs $10 per month. The only way to get a no-ads subscription is to get Disney+, Hulu, and ESPN bundled together for $20 per month.