Dish Unplugged Brings Blockbuster, HBO GO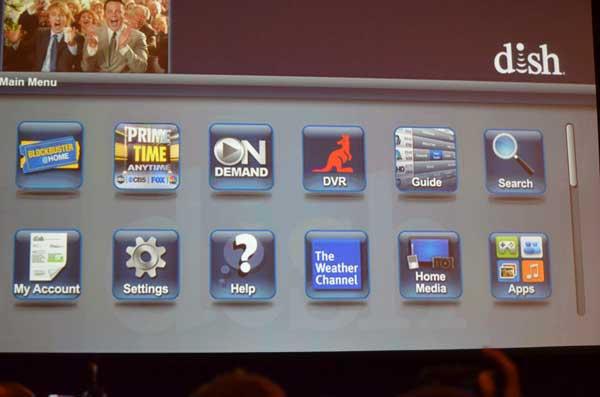 Dish Network will bring Blockbuster@Home and an expanded version of HBO On Demand and Cinemax on Demand to customers who haven't been able to stream movies and TV shows because they have slow internet. "Dish Unplugged" will stream content directly to the "Hopper" DVR via satellite.
The most popular Blockbuster@Home titles and HBO and Cinemax original series and movies will be saved to the two terabyte hard drive will be refreshed daily with latest releases so viewers can catch up on their favorite shows--including "Luck," "Game of Thrones," "Boardwalk Empire," "True Blood," "Deadwood," and "The Sopranos." The hard drive is large enough to store 2000 hours of entertainment so there will be plenty of room for the shows you want to record including Dish's Prime Time Anytime. Read more about the Hopper in Rob Sabin's report.
For the many households who don't have fast internet, DISH will offer broadband packages with up to 12 Mbps download and 3 Mbps upload speeds bundled with a variety of DISH TV programming packages. The bundles will be priced starting at $79.98 per month.
Dish also announced that they will be adding to their Blockbuster@Home offerings. Current movie selections will expand to include 3,000 titles suitable for families and kids including shows such as "Veggie Tales," "Inspector Gadget," "Goosebumps," "Heathcliff," "I Spy," "Madeline," and "Strawberry Shortcake." More spanish language programming will be available through broad distribution of Univision Deportes, and Univision, providing DISH with thousands of hours of novelas and Spanish-language movies.
The Hopper and expanded services will be released in the first quarter of 2012. The broadband satellite internet should be available in the summer.
LATEST VIDEO