DISH Hops to 4K with New Joey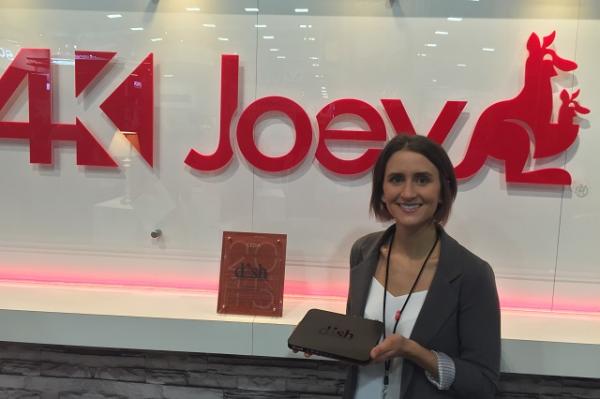 DISH continues to expand the Hopper ecosystem with its new 4K Joey, expected to arrive by November. The new player features an ultra-slim form-factor that can slip behind a wall-mounted flat panel TV and will cost DISH subscribers only $50 to upgrade and carry the same monthly fee as current Joeys, so there is no reason for DISH subscribers not to grab one!
The new player is HDCP 2.2 compliant and will feature 30+ 4K video-on-demand titles at launch. DISH is finalizing Netflix certification and plans to support Netflix 4K streaming at launch as well. To ensure a quality viewing experience, programs can be either streamed – if download speeds support it – or downloaded to the Hopper's hard drive for later viewing.
The 4K Joey will also come with the newly designed Hopper Voice Remote control which will allow users to search for programming and tune to channels using simple voice commands.
Also expected by November is DISH's redesigned Carbon interface, featuring a complete revamp of the GUI with many features that will appeal to sports fans such as being able to record all games of a specific team. Carbon will be available as a free upgrade to all existing DISH Hopper owners.