Denon Introduces Improved Wireless Sports Earphones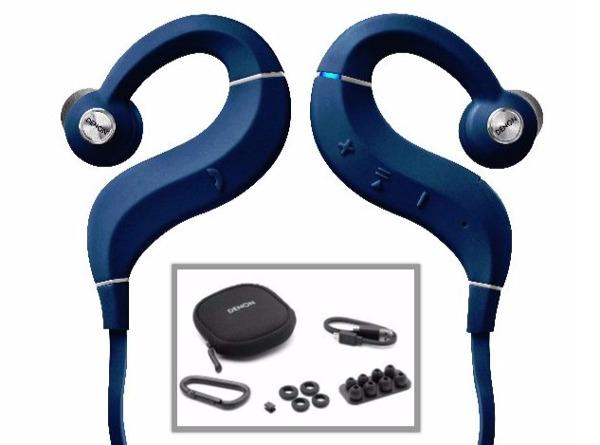 Denon says the wearability, durability, and sound quality of its latest Bluetooth wireless sports earphones have been improved over previous models.
The AH-C160W earphones will be offered in black, blue, or white for $150 when they reach stores later this month.
Designed for use while working out and on the go, the earhook shape is designed to keep the earphones in place during the most strenuous workouts. The earphones come with a choice of three ring sizes, four pairs of silicon ear tips, and a pair of Comply memory foam ear tips to ensure a tight, comfortable fit in any ear.
To improve long-term durability, Denon said the Comply ear tips are treated with SweatGuard to keep them clean and the internal electronics have a patented Nanofics coating for moisture resistance up to the IPX5/7 standard.
Denon's Clear Voice Capture noise reduction technology is said to make it easier to receive phone calls in noisy environments. The AH-C160W earphones use high-power Bluetooth Class 1 to enhance signal strength and connectivity, while multilingual voice prompts are used to simplify set-up and report battery level so the user knows when it's time for charging.
Supplied accessories include a USB charging cable and carrying case with carabiner.
For more information, visit usa.denon.com.
LATEST VIDEO