Demos: What's in Your Wallet Box?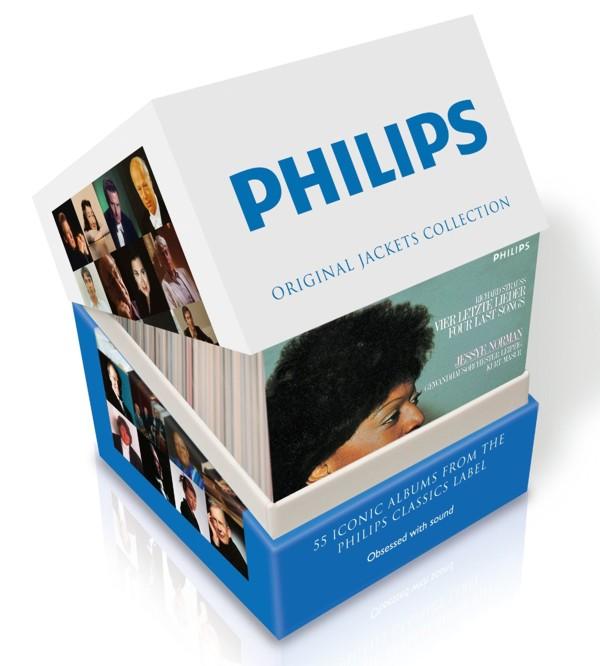 Whenever I see a bunch of people running in one direction, I run the other way. Let them paw over whatever is enjoying its 15 minutes of fame—I'd rather explore what they've overlooked, at a leisurely pace, in splendid isolation. During the waning days of the LP era, just as the CD's "perfect sound forever" campaign was coming on strong, I refrained from discarding most of my vinyl. Oh, I bought CDs, especially for new releases. But I also haunted the Tower Annex in Lower Manhattan, filling holes in my classical library with used LPs at two or three dollars a pop. For a junior-grade inkstained wretch, vinyl was more affordable than full-priced $15 CDs (in 1980s dollars) though I bought plenty of those too.
Now the LP has made a comeback and it's the CD era that's waning. A lot of LPs in my collection with $1.99 Tower Annex stickers sell for several times that on Ebay. Today it's the CD, not the LP, that's the bargain. True, the CD is what I call a mid-res format, limited to 16 bits and a 44.4kHz sampling rate, numbers that made sense in the early 1980s when digital technology was young but are on the stingy side today. For high-res, your choices are vinyl, SACD, DVD-Audio, 24-bit downloads, and the brand-new category of DSD downloads. But the music industry is pumping out CD wallet boxes at a furious pace for two to seven dollars a disc. And these boxes are some of the best values a music buyer can find today. Often a CD set will sell for less than the equivalent lossy downloads. So why not buy them and rip them yourself in the codec of your choice?
Let me define wallet box. I'm not talking about the clunky plastic CD jewelbox or any metastasized variation of it. A wallet box is a cardboard box tightly packed with CDs in light or heavy paper slipcases. If you're starved for shelf space, wallet boxes are a godsend: The spine of Deutsche Grammophon's 38-disc Karajan Symphony Edition is just 2.5 inches wide. A wallet box may or may not come with a booklet; if there is one, it will be limited to disc and track listings and maybe a few light notes. The occasional facsimile edition will come with precise but shrunken reproductions of the original LP jacket art and notes (get out your magnifying glass). Be warned that facsimile CDs are usually limited to their original LP running times of approximately 40 minutes, as opposed to the CD format's maximum 80+ minutes. The biggest flaw in wallet box manufacturing is to make the slipcase too small. It's a drag to have to extricate the disc from a too-tight slipcase, and if a piece of grit gets between the disc and the slipcase, tears will be shed. It is also possible—but rare—for discs to be damaged, missing, or duplicated. I've had good luck in this respect: I've had to return only one box with a scratched disc out of a few dozen purchases.
The pioneer of the wallet box is Brilliant Classics. I'll never forget the moment I set eyes on my first wallet box, Brilliant's 10-disc set of complete Haydn piano sonatas performed on the fortepiano. I paid $7 a disc and you can now buy the set for half that. Since then a lot of other labels, major and minor, have gotten into the fray. Some of them are marketing low-grade historical recordings with dodgy sound. But what's amazing is how many first-rate back catalogue titles are pouring out of the major labels in the form of wallet boxes. What I could have bought for $15 per disc in the early CD era I can now get for as little as two bucks in a box, sometimes (though not always) in a more recent and better-sounding analog-to-digital transfer.
Following is just a smattering of what you can buy in classical wallet boxes. It will be short on music criticism and long on consumer advice. Apart from ballpark per-disc calculations, I'll refrain from listing specific retail prices (which fluctuate) and retail sources. Amazon is always a good place to start for information as well as pricing. If the website's catalogue data doesn't list the contents of a box, a helpful user review often will. Then, to compare prices, use the Google Shopping engine. Note that there are generally three levels of pricing: the retail price, the discounted price, and the even more discounted price you can get on new or used editions from indie retailers selling through Amazon. I buy from them all the time as long as the seller's consumer approval rating is north of 97 percent.
By Composer
An early release in this category was Brilliant Classics' Bach Edition. The latest version, Bach: Complete Edition, runs to 157 discs at 79 cents per disc! There's also Teldec's Complete Bach Edition with 154 discs of generally higher-quality recordings at $2.50/each. But how complete is complete? Haenssler Classics offers The Complete Works of Johann Sebastian Bach—Bachakademie 10th Anniversary Special Collection on 172 discs at $1.33/each.
Brilliant's Brahms, Schubert, and Vivaldi boxes were early additions to my collection. Brilliant's set of complete Haydn Symphonies by Adam Fischer and the Austro-Hungarian Haydn Orchestra (33 discs, $3/each) is also a winner. The performances and recordings in composer-oriented boxes vary; many are small-label releases from the early days of digital recording and sound quality is not that great. But they give the young listener a good overview: Figure out which works interest you and you can spend the rest of your listening life collecting better performances and recordings.
By Conductor
One of the most irresistibly listenable sets I've recently bought is Leopold Stokowski: The Stereo Collection 1954-1975 (14 discs, $2/each). It includes many classic RCA Living Stereo titles, the legendary Shaded Dogs for which vinyl collectors pay steep prices. OK, it's mid-res CD, not high-res LP, but it'll give you more than a small taste of greatness, both musically and sonically. If you like that, pick up Stokowski's Columbia Stereo Recordings (10 discs, $3/each) and EMI's Stokowski: The Maverick Conductor (10 discs, $5/each) as well. There is suprisingly little duplication among the three boxes. There are also Stoki boxes from no-name labels for which I cannot vouch, though that won't stop hardcore fans.
Man oh man, am I glad I bought the 38-disc Karajan Symphony Edition, a collection of 1970s recordings for less than $2/each, before it went o/p; the used price is now more than double. But if you missed that one, and the still-available MP3 edition isn't good enough, you can console yourself with the Karajan 1960s facsimile box (82 discs, $2/each)—recorded when the maestro and Deutsche Grammophon's technology were both at their best. For still older material there's the massive Recordings 1938-60 Collection (117 discs, $2/each).
I've also been absorbing several EMI boxes featuring the fascinatingly idiosyncratic late-in-life recordings of eccentric Romanian conductor Sergiu Celibidache with the Munich Philharmonic, recorded live in the great-sounding Munich Gasteig. They include a Bruckner cycle, another box dominated by Beethoven and Brahms, and a set of French and Russian works, with pricing hovering around $5 per disc.
By Performer
If you missed the 80-disc Glenn Gould: The Complete Original Jacket Collection, you must be kicking yourself. It now sells for five to ten times the $3/disc I paid. But the Complete Bach Collection, another facsimile edition, is still available at just over $2/disc, and Gould's Bach is definitive. Another wallet box I recommend unreservedly is Rudolf Buchbinder's Complete Piano Sonatas of Haydn (10 discs, $6/disc). Buchbinder is also an excellent choice for the complete piano sonatas of Beethoven, with a freshly released live set from Sony Classical (9 discs, $4/each) and an earlier studio set from Teldec (15 discs, closer to $5/each), which has just been reissued after a long period in exorbitantly priced exile.
Sviatoslav Richter recorded promiscuously for western labels as soon as the Soviet government allowed him to visit the west, but he was not at his best in the studio, so DG's Pianist of the Century (9 discs, $5/each) and EMI's Icon: Sviatoslav Richter (14 discs, $5/each) are not definitive. This one example where the most fervent fan will seek out full-priced jewelbox releases to get Richter's best live work from the 1950s (Parnassus), the '60s (the BBC radio recordings), and his final decades (Philips, a series of two-disc sets formerly collected in the Authorized Recordings box). But don't miss the Russian Archives releases from Brilliant Classics: In Concert (5 discs, $5/each, mostly Beethoven) and Concerto Edition (10 discs, $5/each). Richter in Hungary is the definitive in-print Richter box, with seven square-backed two-disc wallets and a fat booklet. It's somewhat pricey at $11/disc but worth it. At the other extreme is Sensitive Eccentric, 10 discs of '50s barrel scrapings at $1.50/each with slipcases that require surgery before they give up the discs.
By Label
Some boxes celebrate now-dead labels that made a disproportionate share of the best-sounding classical records of all time. They may be gone but the mega-labels that have replaced them are happy to make a buck trading on past glories. Sadly, the Mercury Living Presence 51-disc set is currently out of print. Maybe it'll come back; hope springs eternal. But the RCA Living Stereo Collection Box (60 discs, $3/each), the Philips Original Jackets Collection (55 discs, $2/each), and The Decca Sound (50 discs, $2.50/each) are all in print. In fact, if you really have your heart set on the Mercury set, Amazon's indie merchants will sell it to you for $5/disc. Either the o/p edition will continue to rise in price or the label will reissue it for less. Proceed at your own risk.
After the Wallet Box
Wallet boxes are a sign that the CD format is mature and on its way out. If you find something you like, and the price is right, grab it now because it won't be around forever. Already the wallet box's successor is on the horizon: the sinfully low-priced MP3 compilation. What Brilliant Classics is to wallet boxes, the Bach Guild's Big Box Sets are to this new genre. During this past holiday season I snapped up the Big Christmas Box, 13 hours of carols and hymns, for 99 cents. Since that didn't include pop music, I added 100% Christmas: The Greatest Artists 100 Hits for $4.99. That's a nickel per hit. Before that I had already acquired the taste with Julian Schnabel's complete set of Beethoven piano sonatas, an Amazon Digital Services release for $1.99.
You've got to move fast: The Bach Guild's nine-hour Big Bach Set, originally sold for 99 cents (no extra charge for the pun), is now up to $8.99. But you can still buy the 13-hour Big Mozart Box or the seven-hour Big Vivaldi Box for 99 pennies each. So seize the day—or the bargain—while you can.
LATEST VIDEO