DarbeeVision Unveils DVP-5100CIE Video Processor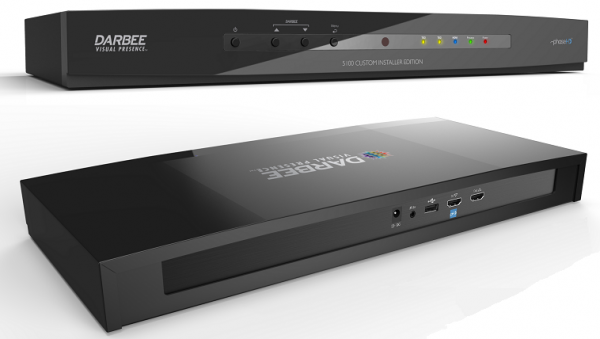 DarbeeVision, manufacturer of the Darblet and the company behind Darbee Visual Presence DVP video enhancement processing, demonstrated the DVP-5100CIE (Custom Installer Edition) which was manufactured with direct input from custom installers. The product features the same terrific depth and clarity processing found in the Oppo BDP-103D and Lumagen Radiance video processor.
The DVP-5100CIE will be rack-mountable and feature rear panel connections for a cleaner look. It also adds an IR extender port for better integration with third party control systems, dimmable LEDs displaying video, power and processing, and can be field-upgradeable via USB to incorporate any advancements in the DarbeeVision DSP. The system is also HDMI 1.4 compliant, works with 3D, and handles deep color, 30-bit 4:4:4 signals and offers three different viewing modes – HiDef, Gaming and Full Pop.
Finally, the DVP-5100CIE will include phaseHD technology that is designed to improve the overall performance of HDMI cabling and allowing installers to reliably use a much longer cable between the processor and display, up to a maximum of 50 meters for 1080p60.
"By adding phaseHD technology to our DVP-5100CIE, interoperability issues with HDMI are a thing of the past," notes Larry Pace, DarbeeVision's president. "Our new Custom Installer Edition will be the perfect addition to the true videophile's A/V rack -- a bulletproof HDMI video processor that truly adds a new dimension to video."
The DVP-5100CIE is targeted for an April release, but MSRP has yet to be finalized.