Dan D'Agostino Wants to Pump Up Your Home Theater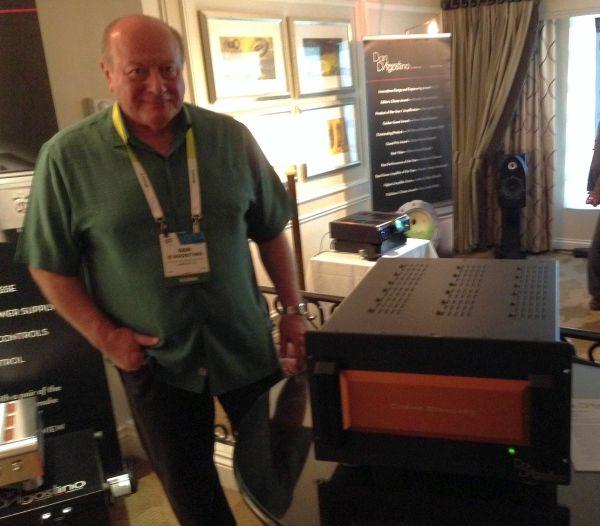 A few years ago, when Dan D'Agostino left the Krell company he had founded in 1980, it looked like he also left behind the massive power amps that had become that company's stock in trade. His new company, Dan D'Agostino Master Audio Systems focused instead on making
gorgeous jewel-like amps
that didn't fill your room with hardware. But now Dan is back in the monster amp game, with a new configurable power amp designed to put some real muscle behind your home theater's sound system.
The Cinema Standard can be fitted with either two or three channels, so you simply add multiple amps until you have as you have as many amp channels as speakers in your surround rig. Each channel pumps out 250 watts which sounds kind of modest on paper, but remember this is the guy who founded Krell, so as you might expect the power doubles to 500W into 8 Ohms and then 1,000W into 2 Ohms.
The Cinema Standard amp will be available later this month. The two channel version is priced at $12,000, while the three channel version is $15,000.
WHERE TECHNOLOGY BECOMES ENTERTAINMENT