The Custom Installer: Seen at CEDIA '08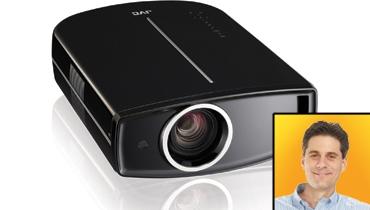 The CEDIA Expo - held this year in Denver, Colorado - is usually buzzing with people talking about at least three or four must-see things. But at this year's show, a common response to, "What have you seen that's really cool?" was, "Nothing much." And for the first time in years, attendance was down.
But the Expo did feature over 500 exhibitors, including more than 90 new companies. And many of the people I talked to felt that the installers there were focused and actively looking for new product lines and other ways to improve business. For those willing to dig, there were cool products and trends to be uncovered. And dig I did, spending 4 full days walking every aisle of the Expo. Below are the five things that stopped me in my tracks.
iControl
Once again, Apple has pimp-slapped our industry ­- this time with a product whose main function really has nothing to do with audio or video. Of course I'm referring to the iPhone. Both it and the iTouch provide terrific control solutions for relatively little money. Considering the relative newness of these products, I was amazed by how creatively companies have utilized them as a controller, incorporating the finger-sweep-and-slide gestures and phone-rotate feature that iPhone users have come to love. At CEDIA, I saw iPhone-driven demos from Kaleidescape, Colorado vNet, Control 4, Savant, Sooloos, Speaker- Craft, and LifeWare.
Home Cinema
Sony showed off its KDL-52XBR7, a flat-panel LCD set that says, "Hey, if 120-Hz processing is good, 240 Hz is better!" Moving images did look sharper and more focused, but you can check for yourself when the set starts shipping in December at a price to be determined. Meanwhile, mount manufacturers displayed models designed to complement the new svelte flat-panels so you'll no longer face the embarrassment of having a mount thicker than your TV.
But the show's big video news was the mass acceptance of anamorphic 2.35:1 front-projection systems. While anamorphic projection was pioneered for the home by Runco in 2005, it has largely been reserved for high-end rigs. But at this CEDIA, anamorphic reached saturation, and every projector demonstration I attended displayed models running these ultra-widescreen images. The big players in this field are Schneider Optics, Panamorph, and ISCO, companies that manufacture lens and automated-sled systems for use with nearly every anamorphic-capable projector. Marantz introduced the LN-11S1 ($5,000, available now), an automated system co-designed with Konica-Minolta, making it one of the most affordable automated options out there.
Three demos of relatively affordable anamorphic-compatible projectors that caught my eye were Mitsubishi's HC 7000 ($3,999), JVC's THX-certified DLA-HD750 ($7,500, available December and pictured above), and Sony's VPL-VW70 ($8,000). (Note: Pricing doesn't include the optional anamorphic lens.)
LATEST VIDEO