Control4 Joins the Matrix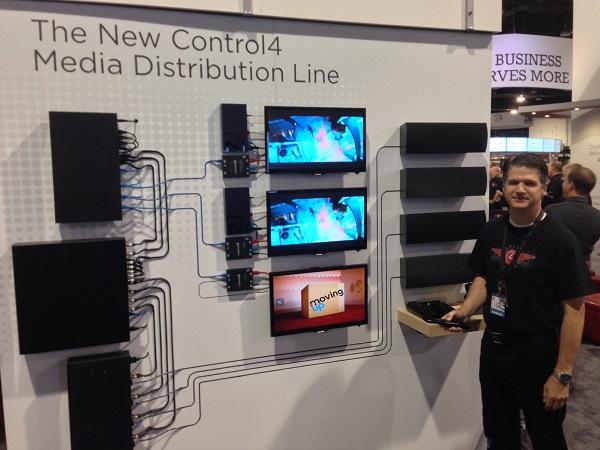 Control4 debuted several new additions to the audio/video distribution portion of the company's well-regarded automation system. Principally was the new 8x8 HDMI matrix switch with built-in HDBaseT technology for sending uncompressed 1080p video and high-resolution, multi-channel audio up to 300-feet over a single Category rated cable. The system can also transmit Ethernet, IR and serial commands over a single cable, making it a perfect application for a retrofit. The new 8x8 matrix features 8 HDMI inputs, 8 stereo analog audio outputs, 8 HDBaseT RJ45 connections, 2 HDMI outputs for local connection, and 8 Ethernet inputs for each zone.
On the audio side, Control4 had a new 16x16 audio matrix switch which now offers very precise, .5 dB adjustment for a far smoother transition of sound. The system also features greater dynamic range than the old matrix, allowing full -80 to +10 dB range. It also features Control4's Simple Device Discovery Protocol – SDDP – for easy addition to a project. The perfect companion to the audio matrix are two new amplifiers, a 4-channel and 8-channel, featuring global inputs and outputs making it easier for integrators to link large listening zones together. The amplifier is rated at all channels driven, and channels can be bridged when more output is needed in specific zones.