Closer to Music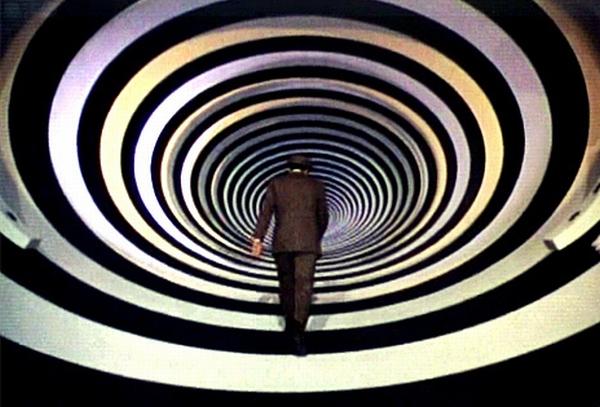 I have been lucky enough to spend nearly all of my career explaining audio and video technology to readers. I'm just as lucky to have made
Sound & Vision
and its predecessor
Home Theater
my roost since 2001. But in a previous phase of my career, I divided my time between specialist publications like this one and other kinds: music and pop culture magazines, men's and women's and travel magazines and newspapers and more. It was while writing a story for
Details
that I racked my brain for a way to assert the relevance of audio technology to a young, hip, music-loving audience (not unlike myself at the time). Finally I stumbled upon the key that unlocked it all: the phrase
closer to music
. I've been using that phrase and its cousin—
your relationship with music
—ever since.
I've always assumed these phrases are self-explanatory. But just in case they're not: Closer to music means fewer impediments between you and music. It means music looms larger as you approach, taking up more of your attention. Most of all, when your relationship with music improves, it triggers a wider range of emotional or intellectual responses, and they are more intense, more complex. It's a great feeling. You know when you have it, you miss it when it's gone, and it becomes a lifelong addiction. Music is legal in all 50 states for both medical and recreational purposes.
It's the answer to everything: Why buy better loudspeakers or a better amp? To get closer to music. Why experiment with speaker positioning and other tweaks? To get closer to music. Why dump your MP3s for CD-quality files? To get closer to music. Why graduate from CD-quality audio to high-resolution audio? To get closer to music. Why get a better DAC for better results out of all of the above? To get closer to music. Why buy a better cartridge or phono preamp? To get closer to music. Why go from built-in TV speakers to a soundbar, or from a soundbar to a component system, or from a component system to a better component system? To get closer to music (and movies). Why upgrade your system in any way? To get closer to music. Why bother with audio technology in general? To get closer to music, to improve your relationship with music.
What we might disagree on is how much closer to music any of these things brings you. Which improves your relationship with music more, if you can afford only one: great loudspeakers or a great DAC? Will premium speaker cable bring you closer to music than zip cord? Does the progression from low-bitrate lossy to CD-quality audio improve your relationship with music more than the progression from CD-quality to high-res audio? Is CD-quality as close to music as you need to get? Is MP3 at 320 kbps as close to CD-quality as you need to get? Does vinyl get you closer to music than any of them?
Closer to music is implicitly my answer to a question audiophiles are always asking one another: Which do you care more about, music or sound? It might seem an absurd question but it's an occupational hazard for folks hearing the same shopworn test tracks at trade shows time and again. Once you've heard "Hotel California" for the thousandth time, as fine a song as it is, you can't help paying more attention to sound. As an audio critic, I'd be worthless if I weren't able to evaluate and describe sound; I listen with a notebook. But the only reason I bother in the first place, the reason I became an audio critic, is that better sound brings me closer to music.
In what may be more a leap of faith than logical thought, sound and music merge in my mind and become the same thing. And I am the same person as that teenager who spent every dollar that came into his hands on LPs. I'm just an older, fatter, balder version of him—and I've still got many of those same LPs. When, after all these years, I stumble on a new piece of gear that helps me hear them in a new way, I'm thrilled, superannuated 13-year-old that I am. Forever young, forever young, may you be forever young.
And then there's the subjective-vs.-objective debate. I'm a subjectivist at heart but not one who shuns objectivism. The reviews I write come with measurements by our magazine's Audio Technical Editor, Mark J. Peterson, who also bears the burden of correcting my misteaks. I think we're a great team (even though we live on different coasts and have never met!). And I think what we produce is a tremendously useful package. And we're both named Mark.
Subjectivists who discount the value of measurements are overplaying their hand. Of course honest standardized measurements of a speaker's frequency response or an amp's power output give valuable clues on specific characteristics that may bring you closer to the music you love (or drive you apart from it). But measurements—or double-blind testing, for that matter—never tell the whole story. Data can get you closer to music but only so much closer. To really approach the shrine, you need to set up the equipment in your own home, play your favorite music, and monitor your emotional responses. They can't be measured, only sensed.
If you want to hear more, that's always a sign that you're getting closer to music. Anything that improves your relationship with music is worth exploring, even if common sense tells you some things are more worth exploring than others.
Here's an exercise for the comments section. Name a product that has improved your relationship with music more than any other—even if it lies in the past or was never a stellar performer.
Audio Editor Mark Fleischmann is the author of Practical Home Theater: A Guide to Video and Audio Systems, now available in both print and Kindle editions.