Christmas Movies: Ho, Ho, Ho!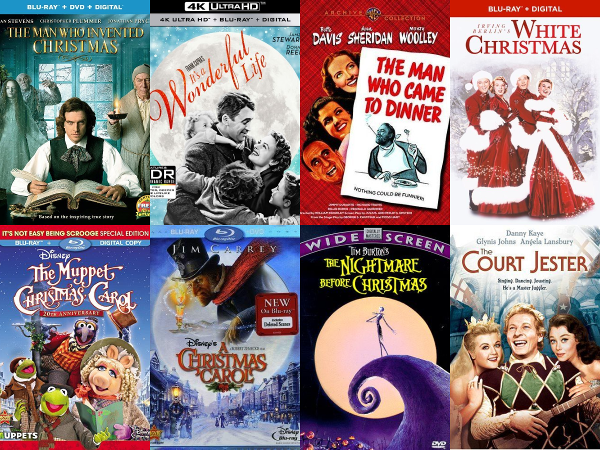 For those pining for Part 2 of my latest tome on projectors and screens, it will come soon enough. But posting it on Christmas Eve seemed like an invitation for me to plunge into the reindeer-and-chestnuts memory hole. With the biggest holiday of the year fast approaching as I write this (not counting Super Sunday), you'll likely be looking for relief from Uncle Harry's annual Christmas dinner ramblings: "when I was your age..." So fire up the old home theater and settle in for a movie or two — a movie about the holiday, on the holiday.
If you've dropped in on any of the big streaming websites in recent weeks you've certainly noticed that they're chock full of seasonal movies. They range across the years; Christmas movies have never been in short supply. The 1954 musical White Christmas stars Bing Crosby, Danny Kaye, Vera-Ellen, and George Clooney's aunt Rosemary. Yes, it's sometimes slow and dated, offering Kaye little chance to exhibit his usual comic timing and brilliance (don't miss watching The Court Jester if you haven't seen it, or see it again if you have...the pellet with the poison's in the vessel with the pestle...!). Der Bingle and Clooney (Rosemary, not George) sing and Vera-Ellen dances up a storm in some brilliant (if unlikely, given the setting) musical numbers. (Available on both Netflix and Amazon Prime).
Or if you want something very different from a similar era, try 1942's The Man Who Came to Dinner, as bitingly hilarious today as it was then. (It's difficult to find it on streaming sites, but occasionally shows up on AMC or TNT.)
There's also a new, animated (Netflix) film about the "origins" of Santa Claus, simply called Klaus. While it's likely computer animated, it offers a unique look that's closer in appearance to the hand-drawn variety. It's a simple, warm-hearted tale that the kids will certainly enjoy and even adults might like (though it's no Pixar production in that respect).
Disney's The Nightmare Before Christmas (1993) is definitely spooky and a bit too scary for the under ten set, with creepy Halloween characters and Santa being abducted by the Boogey Man. But it's a brilliant, stop-motion animated feast that's a cross between Halloween and Christmas movies. Dropped from the fertile and ever so slightly warped mind of Tim Burton, it also offers a terrific score and songs from Danny Elfman. (I watched it on the Blu-ray boxed set, which includes a 3D disc, but it's also available streaming.)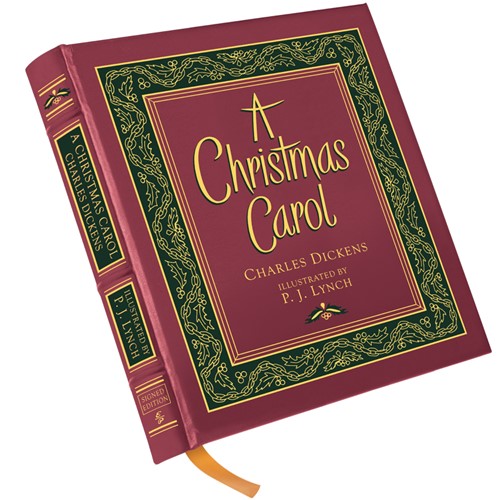 There are dozens (hundreds?!) of other Christmas-themed movies. Both It's a Wonderful Life and A Christmas Story are great and deserve a mention here. But while constantly being discovered by new generations, they're now perhaps a little too familiar to most viewers.
Charles Dickens' A Christmas Carol might be even more familiar, but it never gets old. That's perhaps because it's been filmed so often that you could watch a different version every year and not repeat yourself for decades. There's a reason for the glut. It's a brilliant story, and actors have always jumped at the opportunity to play the lead and bring their own unique look to it. The role has been filled on film or television (sometimes under the title Scrooge or Scrooged) by actors such as Alastair Sim, George C. Scott, Patrick Stewart, Bill Murray, Jim Carrey (animated), Albert Finney, Scrooge McDuck in the animated Mickey's Christmas Carol (!), Guy Pearce in a 3-part, 2019 BBC production, and Michael Caine. In a 2015 survey, the website Journalistic Skepticism gave the crown to Scott, followed by Michael Caine, Alastair Sim, and Jim Carrey. Caine's close second is all the more impressive given that he's the only human visible in the film — A Muppet Christmas Carol! Virtually all of these versions can be found on one or more streaming sites.
But a recent variation on the story has remained below the radar. The Man Who Invented Christmas isn't a direct retelling of the classic tale but rather a partially fictionalized drama showing how Dickens overcame writer's block, financial difficulties, and family problems (much of this actually factual) in creating the timeless story. Beyond that it's a fanciful look at how it all might have come together. In this telling, Dickens receives inspiration not only from real life encounters but also from the partially written characters he imagines as real life contributors to his creation. Christopher Plummer's brilliant Scrooge, stealing every scene he's in, is alone worth the watch.
Dickens, of course, didn't actually invent Christmas. It was "invented" two millennia ago. But in early Victorian England his story helped to inspire its celebration, which had been lagging, and focus it in ways we still enjoy today.