Choice Films for Choice Guests: Guaranteed to Wow 'Em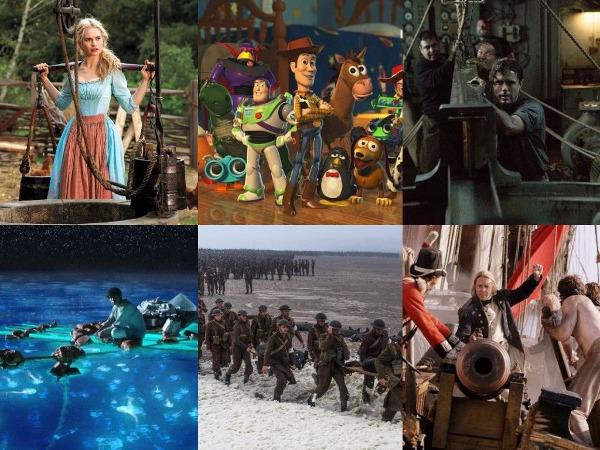 We've all encountered the problem: Guests who haven't yet seen or heard your home theater setup are coming over for a movie night. But which movie to choose? If you know the guests' tastes the choice should be easy. But that isn't always the case. It would help to know which titles might interest them, and perhaps which films they might actively dislike. It's probably best to steer clear of every shade of gray, excessive violence (unless it's cartoonish, as in most superhero movies), politics, and recent Nicholas Cage movies.
War movies and animation can also be dicey with some viewers, though I've included three such selections on my list. The length of the film chosen is also important. If you settle on the new Criterion Blu-ray release of the 1964 Russian film War and Peace be sure to have lots of snacks available. It runs on for 7 hours—all subtitled and only slightly shorter than the entire final season of Game of Thrones!
Try to decide on a title beforehand. If that's not possible, offer your guests several options. I've usually been able to find choices that satisfy most tastes. Here's a list of six films my guests have watched and apparently enjoyed, along with a few that they haven't seen but should. They're all on Blu-ray, some of them in Ultra HD but still good options on ordinary 1080p HD. Many are also available from streaming sites—another option if your packaged media collection is limited. But if streaming is your choice be sure your Wi-Fi is up to it; you don't want it to start buffering just before a big reveal.

Dunkirk (Ultra HD Blu-ray) – Based on his past work director Christopher Nolan has earned an above the title mention (as in, "A Film By..."). Many consider Dunkirk to be his best. I can't seriously disagree, though for me The Prestige deserves that honor (a minority opinion, I suspect).
Dunkirk mixes IMAX aspect ratios with conventional 2.35:1 (the movie was shot with IMAX cameras). It's a dramatic, visual, and sonic feast. There's plenty of action but it's not over the top. A key scene is the sinking of a destroyer as small boats rush to rescue survivors.
If there's a critique to be made it might be Nolan's preference for practical effects rather than adding CGI enhancement. The latter might have avoided the beaches looking far too vacant, as they often do here. In reality there were over 300,000 soldiers waiting to be rescued, not to mention tons of their wrecked equipment. The reality of the situation on that beach must have been far more chaotic and dire than we're shown here. If you want to see a Dunkirk beach scene done more convincingly (though in an otherwise mediocre film), search YouTube for "Atonement, Dunkirk."
Nevertheless, I love this film. And I'm not ashamed to admit that I choke up every time, in the final scene, as a rescued soldier reads Churchill's iconic "We shall never surrender" speech.

Life of Pi (Ultra HD Blu-ray) – A boy, a Bengal tiger, and a small boat on the open ocean. What could possibly go wrong? A lot, as it turns out in this fanciful but fascinating film. It's one of those movies that's hard not to like, so if your friends haven't seen it there couldn't be a safer choice. With its gorgeous, colorful photography and impeccable sound it will show off any system at its best. And that largely CGI tiger is totally convincing.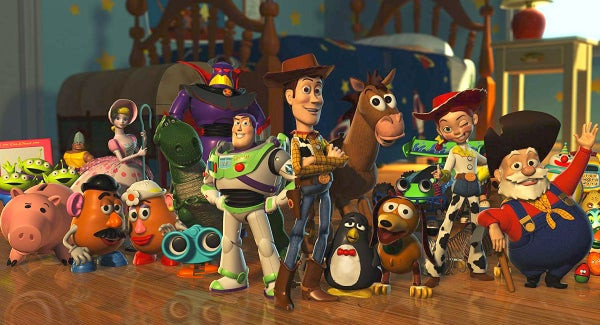 Toy Story 2 (Ultra HD Blu-ray) – With the fourth (last?) installment of Pixar's premier franchise still in theaters there could hardly be a better choice than this, the second entry in the series (just in case the title didn't clue you in to that). Many consider Toy Story 2 the best of the bunch, though a strong case can be made for Toy Story 3. But for guests who haven't seen any of them, and might never watch all four, this is a good starter. You don't have to have seen the first film to understand what's going on, though it does help introduce the characters, particularly the Woody and Buzz Lightyear (You-Are-A-Toy!) dynamic. Nor does this one leave you with a cliff-hanger (actually, none of them do)
The computer animation in the Toy Story saga advanced progressively from the 1995 original to the fourth and latest. Toy Story 2 was arguably the single biggest step upwards, though 3 and 4 both showed that even more was possible. The opening sequence here, with Buzz on a space mission, makes for a superb audio-video demo piece. But the entire film, with its vivid colors, crisp animation, warmth, and humor, is a winner.

The Finest Hours (HD Blu-ray) – This film relates the true story (or at least as close to the true story as Hollywood can manage) of a small Coast Guard boat that rescued the crew of a wrecked oil tanker off Cape Cod in a howling, winter nor'Easter. It's a hidden gem, with some of the most jaw-dropping scenes you'll ever see. While I'd buy this disc again in a heartbeat if it ever comes out in 4K/HDR, there's nothing at all wrong with the picture and sound on this 1080p Blu-ray. The scenes of the small coast guard boat fighting its way through the roiling surf as it races from its harbor into the open ocean where the tanker is stranded will leave you gasping for air.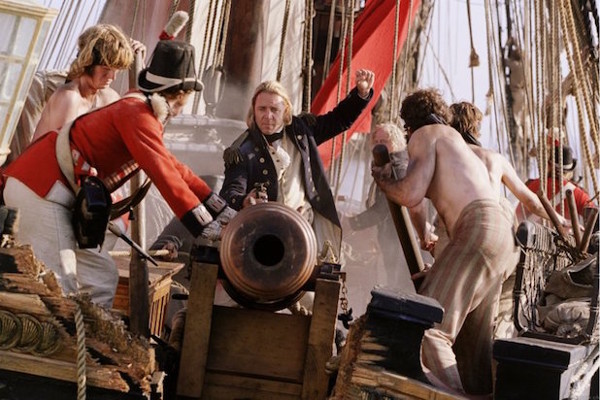 Master and Commander: The Far Side of the World (HD Blu-ray) – Another seafaring tale here, but a far different one. In the early 1800s the British Frigate Surprise is on a mission to capture or sink a French privateer, chasing it from the Atlantic Ocean to the Pacific. It was one of the best films of 2003, and you can almost smell the salt air and gunpowder. Despite the (mostly) lack of bright colors (various shades of brown with occasional grays dominate on the ship), the technical quality is excellent, with convincingly dynamic punch in the canon fire as the ships face off against each other. There's blood spilled here, but it isn't overdone or gratuitous.

Cinderella (Ultra HD Blu-ray) – Disney's 1951 animated version was never a personal favorite, though I haven't seen it in decades. Nevertheless, this 2015 live action re-imagining is, for me, the most successful of the studio's drive to re-make all of its animated "classics" into live action (though the new version of The Lion King appears to be photorealistic computer animation, with nothing "live" about it).
Directed with considerable flair by Kenneth Branagh, this recent Cinderella is captivating from beginning to end. The cast is also first-rate. Lily James is luminous as the lead (I can't think of any current performer who might have been a better choice), Cate Blanchette is suitably nasty as the evil stepmother, and...um...Rob Stark makes for a noble prince (and later king).
It's all riotously colorful throughout. The ballroom scene is particularly eye-catching, most of it a real set rather than CGI, though it's certainly possible that CGI added some finishing touches. The recently re-released 4K/HDR version adds some nice highlights to the video, but the changes aren't overly dramatic. The audio is also a treat, though apart from an enticing pumpkin-to-coach transformation scene (with Helena Bonham Carter as a looney fairy godmother), most of the sonic thrills come from Patrick Doyle's outstanding and beautifully recorded score. Unlike the original, this isn't a musical. The only singing is over the end credits including two songs from the original animated film. sung by Bonham Carter and James (the latter's singing is surprisingly impressive, though these days we always have to allow for the possible use of auto-tune).