AV Highlights from the Frontlines of the Big Show

Another year, another CES. I've been doing them for so long you think they'd become second nature, or even boring. But they always surprise, and there's always too much of interest to see in the show's four short days, jostling through 175,000 of my closest friends.
The show has changed a lot in the last ten years. Before that, audio and video were always the big news. But now, with home automation, personal electronics, virtual reality, and, in general, what has recently been dubbed the IoT (the Internet of Things), more than half the action is on stuff we don't often cover.
But I'm sticking to audio and video here, and even in those fields it's always hard to guess what will be the big story at the show. Before the show I would have given the nod to Ultra HD Blu-ray as the NBT (Next Big Thing!). But I'm still very much a packaged media guy, so that was perhaps just wishful thinking. Yes, there were UHD Blu-ray players announced by Samsung, Philips, and Panasonic. Those announcements were short and sweet, though Samsung started taking pre-orders at their website for delivery of their $400 player no later than March, and Philips was just a bit more vague in saying they'd start selling their $400 model in the Spring. Panasonic, meanwhile, showed a player in their booth but gave no real hint of when it would hit retail.
Samsung also said they expect at least 30 Ultra HD Blu-ray titles to be available by that time. Knowing the elasticity of deadlines in the manufacturing and distribution businesses, I'd be surprised if the player and/or the discs weren't delayed a bit beyond expectations. But hopefully not for long. As a videophile this format can't come soon enough. As a reviewer, I'm anxious to have a reliable source of 4K material, with high dynamic range (HDR), to use in my testing. Downloading and streaming, with the limited bandwidths they demand in order to fit through the delivery pipes (less than 20 percent of the bandwidth available on Ultra HD Blu-ray discs for streaming), simply aren't good enough to cut it. Perhaps they never will be.
But the big story wasn't Ultra HD Blu-ray (I propose we start calling this by a far less cumbersome name—UHD Blu). Instead, it was high dynamic range (shown above at right in this comparison with standard dynamic range). While 4K sets are not required to offer HDR, any set labeled Ultra HD Prime must have it. Every set manufacturer was talking up HDR, and many were showing it off. But only LG was straightforward in claiming that its 2016 models would be compatible with both of the two most competitive HDR formats: HDR10 and Dolby Vision. Neither of the two Samsung reps I cornered near that company's HDR Demos could say (my initial Samsung press conference report on this was incorrect in stating that Samsung's 2016 HDR sets would support both formats; it turns out that they support only HDR10). But the good news is that the specification for UHD Blu requires that any disc with HDR must support HDR10 at a minimum, though it can, in addition, also provide other HDR formats as well. There is, however, no requirement that all UHD Blu discs must include HDR.
Audio and the AV Experience
There were few audio surprises from the mass-market manufacturers. The most amusing demo came from TCL at its CES press conference. The company announced that the upcoming TCL flagship LCD set would have a built-in audio designed by Harman-Kardon, then proceeded to demonstrate it in an immense meeting room by turning the volume up to 11 on an audio system designed for a domestic living room one hundredth its size. Needless to say, the opening riff from the Eagles "Hotel California" has never sounded quite like that before, and not in a good way. I'm sure the audio system will be respectble—in a normal room.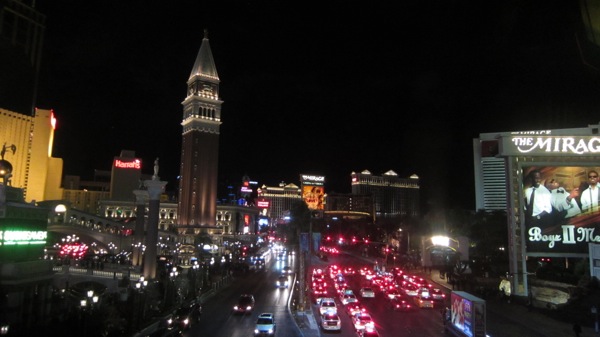 There were, of course, the usual launches of super-expensive high-end audio components at the Venetian hotel, the venue for specialty audio. [Also see Mark Fleischmann's post-show report.] But all was not lost on products designed for the rest of us. ELAC's new Unifi loudspeaker range, designed by Andrew Jones, showed that it can be done. Available in the spring starting at $500/pair for the bookshelves and topping out at $1,000/pair for the floor standers (there's also a $350 center), and using concentric midrange/tweeters drivers (all of the designs are true three-way), Neo will be the next step up in price from the recently launched ELAC entry series, the Debuts.
Computer audio was also all over the place, even outpacing vinyl as the high-end demo source of choice. I usually bring a mix CD to shows to experience music I know on speakers I want to hear, but far too few rooms offered a CD player. Next time I'll bring a flash drive!
If there was a mini trend at the high-end audio exhibits it was the incorporation of the Dirac Live room compensation system into an increasing number of products. It's not yet a tsunami—audiophiles are still antsy about equalization in any form, even basic tone controls. But Theta, Emotiva, Arcam, and miniDSP all showed Dirac-equipped receivers, pre-pros, or EQ boxes, and Elac (for its upcoming $600 DAC/integrated amp) and Audio Alchemy both made serious noises about using it in upcoming products.
There was a significant lack of multichannel music/home theater demos, but that's always the case at CES, particularly at the two-channel centric audio demos at the Venetian hotel (CEDIA is the show for a heavy dose of home theater). ATI/Theta had the best sounding surround audio limited mostly by a too-small flat screen display. Wolf Cinema had a knockout projection system with a solid audio setup. JVC demoed a projector, though with only incidental sound. Both GoldenEar and Atlantic Technology staged impressive soundbar demos. Atlantic even had a technology demo (apart from its larger, current soundbar) that combined multiple very small drivers with its H-PAS bass loading technology. It isn't planned as an Atlantic Technology product, but rather was being pitched to potential H-PAS licensees. I hope someone bites; it was very impressive, limited only by the maximum volume allowed by the tiny drivers (comfortably loud for most viewers but insufficient for serious home theater fans). It also has potential for a desktop system.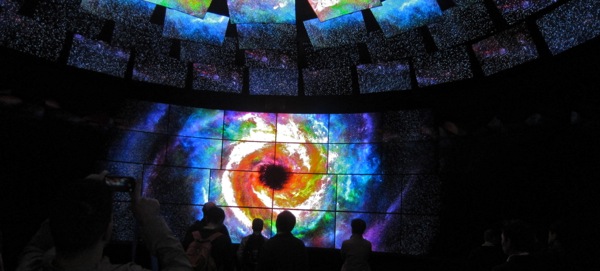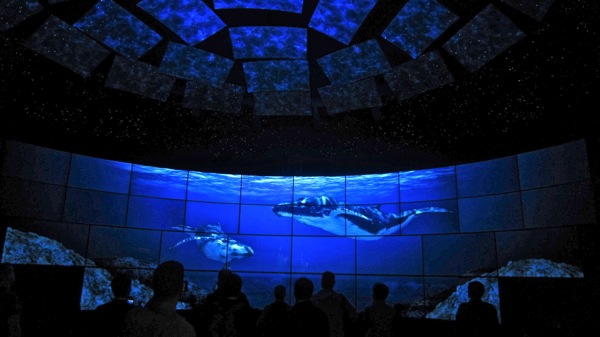 But the most impressive audio-video experience at the show was in the entry of the LG booth at the convention center. In a large space shielded from most (but not all) of the light from the show floor, LG mounted what appeared to be perhaps a hundred of its 65- and 77-inch OLED displays on a wide, curved wall and the ceiling. In a brief presentation of a variety of computer generated content, LG aptly demonstrated the breathtaking performance of its OLED displays. I visited this demo often, and stood through it at least a dozen times. The sound was equally impressive. I could nitpick it on audiophile terms, but for what was essentially a PA system for a large space separated from the even larger space of the convention center by curtains and thin walls, it was compelling.