CEDIA Picks Best New Products
Some big names in home AV entertainment, including Sony and Samsung, are among the companies with products judged to be the best new products of the CEDIA 2017 show, where CEDIA also announced inductees into the Product Hall of Fame.
The best new products were selected by a panel of home technology professionals "for the innovation they represent and the value they provide to both the [custom] integrator's business and the end user," CEDIA explained. The CEDIA Product Hall of Fame inductees were also selected by home technology professionals who determined the products transformed the custom-installation industry.
And the winners are:
Best New Hardware Products
Barco Residential
Balder Cinemascope 4K laser projector
with native Cinemascope to negate the need for an anamorphic lens.
FIREFX
Network Guardian Next Generation Firewall, a router/firewall with automated intrusion detection and prevention system to prevent security hacks behind the firewall when a user unknowingly introduces malware into a device.
Future Automation
CHRST TV Ceiling Hinge & Swivel with Telescope, which allows for a flat-panel display to be hidden horizontally in a ceiling and lowered vertically to viewing height.
Inneos
Real4K Optical Adapter and Cables, enabling 4K content to be streamed over a single fiber optic cable to TVs up to 1,000 meters away.
Josh.ai
Josh Micro, a home-control system with proprietary voice UI and ability to understand compound commands.
Samsung
The Frame, a series of TVs (one pictured above) that double as canvasses to display photos and art and come with optional frames.
SnapAV
Visualint 2MP IP Dome Outdoor Camera with Starlight and Motorized Lens + Virtual Technician, offering embedded intelligence to track objects and make automatic picture adjustments using rules, enhancing alert detection, and producing 97 percent fewer false alarms.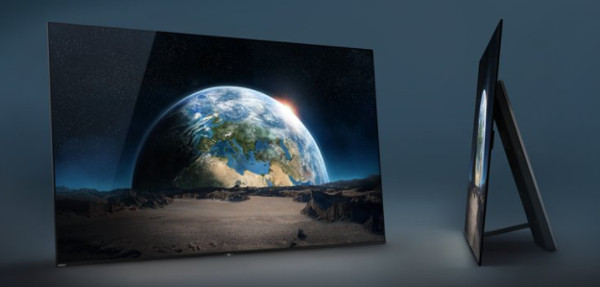 Sony
XBR-77A1E 77-inch Bravia OLED 4K HDR TV, featuring the industry's first Acoustic Surface sound system in which the TV panel doubles as a speaker that generates sound tracking an on-screen moving object.
Z-Wave Alliance
Z-Wave Certified Installer Toolkit, enabling installers to test a Z-Wave wireless mesh network before a completed installation to ensure a reliable network is in place.
Best New Software Product
The Cinema Designer
The Cinema Designer (TCD)
, a design tool that specifies equipment for a home theater room based on room size, design principles and performance data.
2017 Product Hall of Fame Inductees
ELAN Home Systems
ELAN Via! Touch Panel
Ihiji
Ihiji Invision, which offers remote monitoring and troubleshooting of installed systems.
Savant
Savant System 12 home control system
Sonance
Sonance Visual Performance Series, consisting of in-wall and in-ceiling speakers with paintable low-profile grilles, three shapes and sizes, several performance levels, and a range of specialty application speakers.