CEDIA Expo 2023 Trends: Bigger, Better Speakers and Screens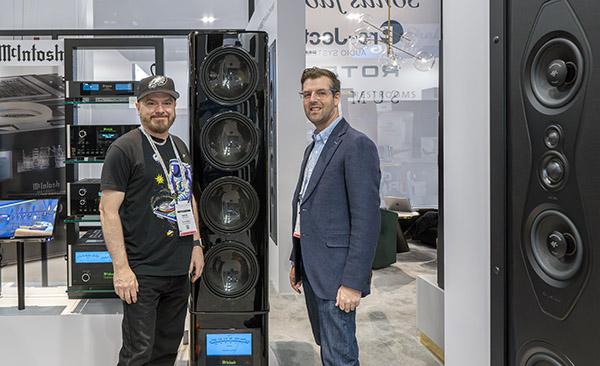 Ready to discover the future of home entertainment? From in-wall speakers that redefine audio quality to colossal micro-LED video walls that remain a bit pricey but look better than ever, CEDIA reflects trends that are reshaping the industry. Plus, cutting-edge active room treatment correction tech is bringing better sound into the residential arena.
If you seek the latest developments in home theater and audio-visual tech, there's few better hunting grounds than the CEDIA Expo. This year's show in Denver didn't disappoint. As the Editor of Sound & Vision magazine, and with the added insights from my colleague Matthew Poes, we looked into the trends that matter. Several game-changers stood out: the ascendance of top-tier in-wall speakers, the increasing quality of colossal micro-LED video walls, the popularity of TVs in the 97-100-inch range, and the integration of sophisticated active room correction tech like ART from Dirac and WaveForming from Trinnov.
No More Compromise: The New Era of In-Wall Speakers
Forget what you knew about in-wall speakers as a lesser alternative. Brands like Perlisten, DALI, and McIntosh are proving that in-wall systems can go toe-to-toe with traditional box speakers. As Poes pointed out, "It's a question of visibility now, not a compromise in quality." These innovations couldn't come at a better time. With home theaters increasingly integrating into living spaces rather than dedicated rooms, the ability to hide premium audio behind a wall without sacrificing quality resonates with consumers.
Size Matters: The Surge of Micro-LED Video Walls
The days when a 75-inch screen was a jaw-dropper are over. 85-inch TVs are not showstoppers anymore. Now, we're talking 97-, 98-, and even 100-inch displays debuting at CEDIA and LG is stepping into the future with wireless source components, further streamlining the setup.
And then there are the micro-LED monsters, currently priced for the ultra-rich but reflecting the state-of-the art.
Although still a huge investment, these micro-LED beasts are becoming more accessible, easier to install, more seamless. They offer cinematic viewing even in a bright room as prices move from the realm of the ultra-wealthy to the merely affluent. Quality is on the rise and brands like Samsung, Sony, and LG have all but eliminated seams.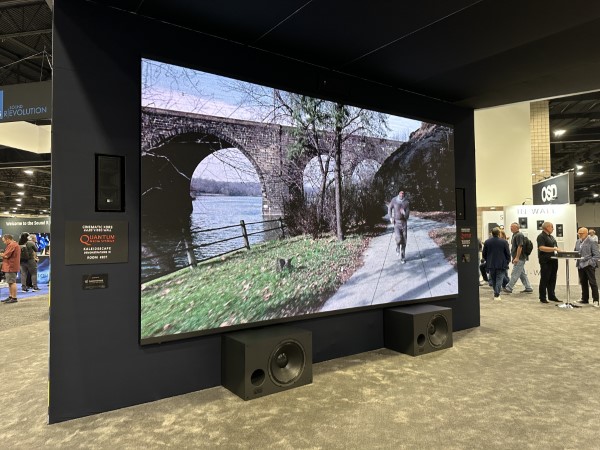 Fine-Tuning Your Space: Active Room Correction Takes Center Stage
Advanced room correction tech from companies like Dirac and Trinnov is changing how we think about room acoustics. The problem has always been that ideal speaker and subwoofer placement is a luxury not all spaces afford. And even with ideal placement there's often a lot that can be done to imporve bass response, traditionally achieved with the application of passive sound absorption.
That's where Dirac's Active Room Treatment (ART) steps in. It uses digital processing and multiple speakers (the more the merrier) to dial in the perfect sound. I've noticed this technology is broadening its reach, influencing the development of high-performance in-wall subwoofers and mid-bass modules. As Poes hinted, ART technology, once exclusive to StormAudio, will soon expand to other partners.
Wrapping It Up
Much of what is shown at CEDIA falls under the "If you have to ask you can't afford it" category of consumer electronics. We're talking components that come together into systems that cost hundreds of thousands of dollars and in the case of the big Trinnov demo at the show—that featured 24 subwoofers—we are literally talking about a million bucks worth of gear!
But typically, what was once cutting edge and pricey eventually becomes mainstream and affordable. This has already happened to 85-inch TVs and also to OLED TVs.
But there is one more trend from the show worth mentioning. A lot of exhibitors said it was a tremendous success. One told me it was the best trade show they ever had. And that hints at a trend we can all agree is good: AV home entertainment is alive and kicking. Now it's just a few months to go before CES in Vegas, the defining show for consumer electronics. But if CEDIA is any guide, I expect to see more big TVs and an expansion of products that offer active room treatment.
In the following podcast Mark and Matt talk more in depth about these trends that manifested at CEDIA 2023: