CEDIA Expo 2012: Ultralink Introduces the USub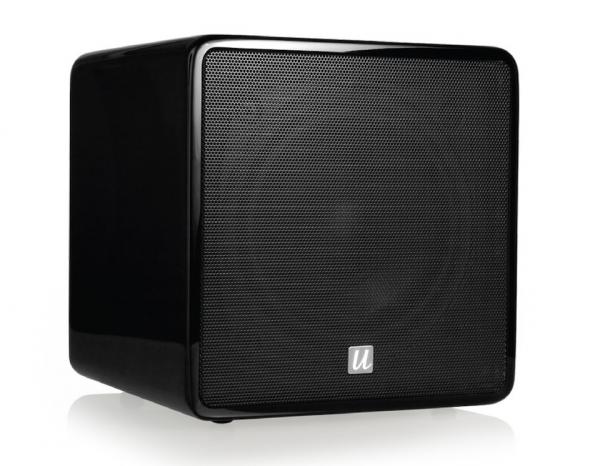 When we looked at Ultralink's UCubes miniature desktop speaker system last year, we were, overall, impressed with how they sounded, but felt that those who wanted serious bass from the tiny desktop system might be somewhat disappointed. There's only so much a tiny 2.0 system can do. Physics, you know.
Well, it looks like Ultralink's been listening, because today they introduced the $220 USub - what they claim is the world's smallest powered subwoofer.
The miniscule box (the cube measures only 5 and 1/4 inch on a side, and weighs in at 4.2 lbs.) incorporates a 50 watt amp, a top-mounted volume control, and a lowpass filter with selectable cutoff frequencies (165 or 115 Hz) for easy integration with the UCubes or any other pair of desktop speakers (or for any situation that demands a simple-to-conceal sub, thus the rollout at CEDIA). Since it comes in a piano black finish, blending it into your surroundings should be just as easy. We look forward to hearing more.
WHERE TECHNOLOGY BECOMES ENTERTAINMENT