As CDs Go, So Go the Apps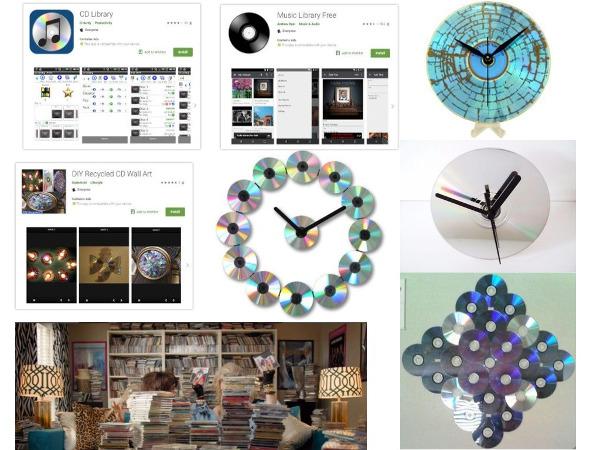 Remember when you'd pop a CD into a computer and click "Import" in iTunes or "Rip CD" in Windows Media Player?
I last ripped a CD six years ago. It was Psychedelic Pill from Neil Young & Crazy Horse in which the longest track, "Driftin' Back," bemoans the way music feels now. Young's was a lost cause, since consumers had already overwhelmingly chosen convenience over quality.
The demise of the compact disc could have been predicted in the 1990s when CD-ROM drives became standard issue in PCs, and the race was on to copy and compress music to the hard drive. We'd return the disc to its jewel case never to be reopened. Then, to the chagrin of the recording industry, millions of connected users shared the tracks with each other.
This post is not about lingering rancor between audiophiles and MP3 fans. It's about the collateral damage to particular software utilities and most — but not all — mobile apps whose fortunes have fallen with plummeting CD sales.
Given that less than 99 million CDs were sold in the U.S. in 2017, a number that roughly matches the units sold in 1987 — a far cry from the 943 million units purchased at the medium's apex in 2000 — it's no wonder that Best Buy pulled all CDs from shelves earlier this year. For whom the bell curve tolls? It tolls for thee, CD. (Sorry, Papa.)
Yet, old apps linger. When you do a search for "compact disc" in the Google Play Store, such time-saving apps come up like CD Library (D Hardy, free) and Music Library Free (Andrew Dyer). They let you deploy your camera phone to scan the bar code of a CD to see if you already have a certain CD — assuming you've bothered to catalog your CD collection to your phone and so long as you're not out and about at Best Buy. These apps are useful at a flea market awash in CDs. Nevertheless, such apps would seem to have as bright a future as iBlacksmith.
Clearly, none of these apps made the list of top-20 most downloaded. According to Apple, in 2017 two music-related apps that did were Spotify (#9) and Pandora Music (#12). In the timeline of popular CD acronyms, Certificate of Deposit was displaced by Compact Disc now dislodged by Cloud Download.
Collectors aside, today casual listeners are more likely to prefer reducing the number of CDs gathering dust in their homes rather than augmenting them. To that end, there are a couple of CD-themed app categories well-positioned to exploit the fading CD trend. One type makes it easy to ship your unwanted CDs out and get a little cash back. The other provides do-it-yourself (DIY) examples of turning those colorful, once ubiquitous discs into what the French refer to as objet d'art. I kid you nart.
Decluttr (Entertainment Magpie LTD, free) lets you scan your unwanted CDs (DVDs and games, too) with your device's camera for an instant offer price. You ship your items postage-free and, upon arrival, you get a check or direct deposit.
The DIY apps include Decoration Recycle CD and Beautiful Used CD (both free from Alicecrops) and DIY Recycled CD Wall Art (Dededroid, free). If you've ever had a hankering for turning your Alice Cooper CDs into a stained-glass like holder for a box of tissues or your Cyndi Lauper collection into a glitzy bracelet, look no further. For more ideas, visit Pinterest and search for "CD wall art." I'm particularly partial to the wall clocks made from discs. That way, you can still enjoy your CDs time after time.