Canary's All-In-One DIY Security System Takes Flight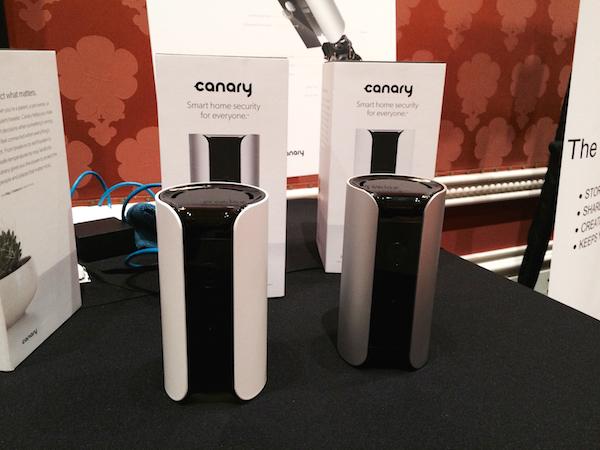 Initially billed as "The first smart home security device for everyone", it's taken some time for
Canary
, to go from Indiegogo sensation to real product implementation. Canary was only looking to raise $100,000 during its crowdfunding campaign in July of 2013. By Aug 26th, they'd succeeded in collecting $1,961,663. Canary is finally shipping to U.S. backers now, and new retail deliveries should begin by the end of March 2015.
Canary isn't trying to be everything to everyone when it comes to smart home security – but it is designed to be as simple as possible. In one single device it includes a night-vision HD video camera with a 147-degree field-of-view, a motion detector, a 90 dB siren, a microphone, temperature and humidity detectors, a three-axis accelerometer, a speaker, and a VLC (Volatile L Compounds) detector. Canary does not, on the other hand, include the ability to control smart devices, such as electronic door locks, or connect with other smart sensors, like extra motion detectors or IP cameras. Canary can be connected to your home network via Ethernet or Wi-Fi. As a result, Canary is mostly a plug-an-play home/apartment security system with app-based control, notifications, and remote access.
Up to 4 Canary systems can be linked to one Canary user account, whether they're in the same home or located across the world. I wasn't impressed with Canary when it began its Indiegogo campaign, mostly because it's a closed system without the ability to control door locks – a feature I think is important for a smart security system. But after visiting with the Canary folks and seeing the device in person, I now understand the value of the system for renters and home owners interested in monitoring one or two rooms in their residence(s).
Current price for a single Canary is $249. No monthly fee is required, although call center backup service will be available in the future.