B&W Introduces 700 Series Speakers
Bowers & Wilkins is in San Diego for CEDIA this week demonstrating its 700 Series loudspeakers, the new replacement for the long-running CM Series. The new line-up will function as a step-down from its previously revised 800 Diamond line and borrows from that family's innovations while adding a few of its own to deliver an exemplary audiophile experience at more affordable cost.
Fans of the updated 800 Series and the old CM S2 lineup will see some familiar features, including use of B&W's new gray-woven Continuum material in midrange drivers along with a new, stiffer aluminum basket, and a modified version of the new Aerofoil woofer that uses a convex profile to stiffen the diaphram. A new carbon-based tweeter is said to come closer in performance to the diamond tweeters used in the 800 line, and the top-mounted tweeter housings used in the premium 700 Series models take a cue from the 800 Series by being milled from a single piece of billet aluminum.
Additionally, cabinet and mechanical design advances further improve the 700s over the CM S2 family that was launched in 2014. Among these is a new midrange decoupling scheme that borrows from the 800 Series design and eliminates the drawbar used in the top model from the CM Series. The revised, cost-effective approach allows midrange decoupling now in all the new 700 Series models instead of just the premium tower.
A total of eight new models as outlined below will fully replace the former CM Series offerings, including three towers (with the 702 S2 the new flagship), three stand-mount monitors, and two center channel speakers for home theater. Separately, B&W announced a new subwoofer to fill out the DB Series. All models are available in a choice of Gloss Black, Satin White and Rosenut finishes.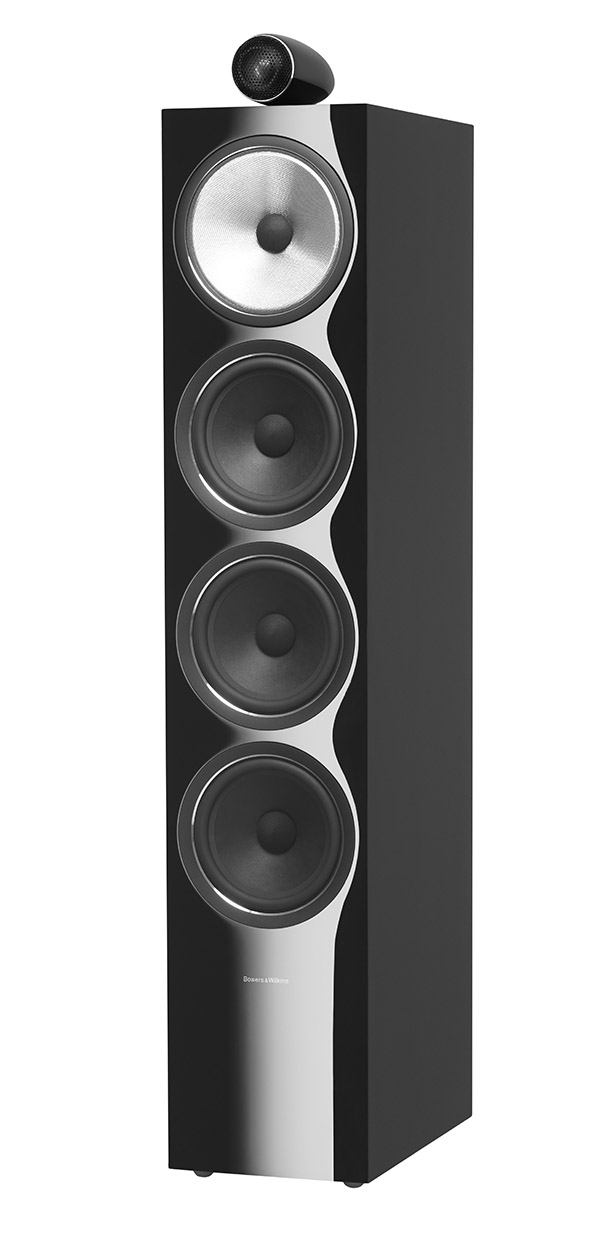 702 S2 Tower
3-way design with vented cabinet; 3 x 6.5-in Aerofoil woofer, 6-in Continuum midrange, 1-in Carbon dome tweeter-on-top; $2,250 each
703 S2 Tower
3-way design with vented cabinet; 2 x 6.5-in Aerofoil woofer, 6-in Continuum midrange, 1-in Carbon dome tweeter-on-top; $1,750 each
704 S2 Tower
3-way design with vented cabinet; 2 x 5-in Aerofoil woofer, 5-in Continuum midrange, 1-in Carbon dome tweeter; $1,250 each
705 S2 Stand-Mount
2-way design with vented cabinet, 6.5-in Continuum bass/midrange, 1-in Carbon dome tweeter-on-top; $1,250 each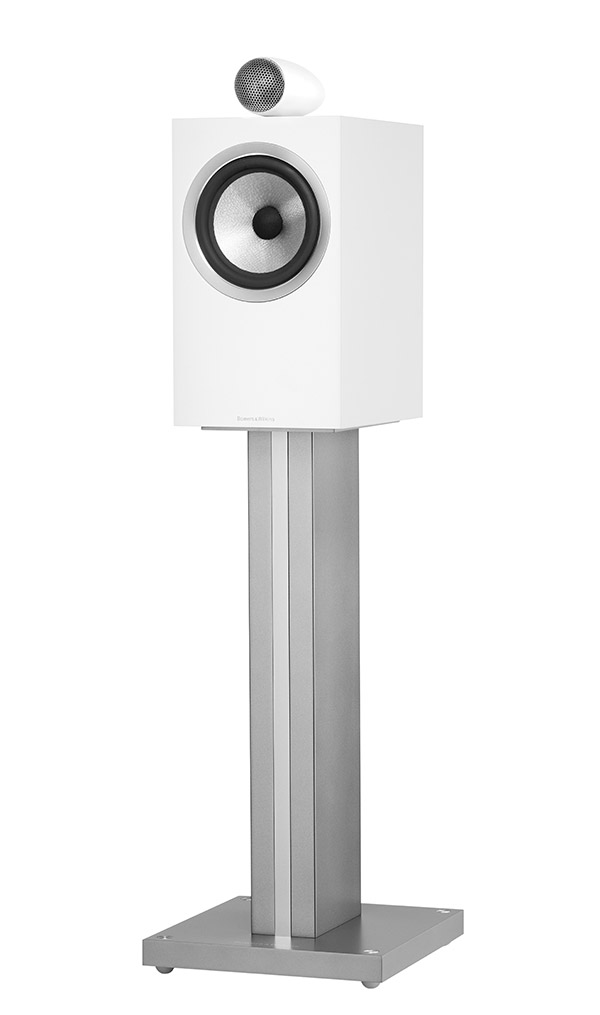 706 S2 Stand-Mount
2-way design with vented cabinet, 6.5-in Continuum bass/midrange, 1-in Carbon dome tweeter; $900 each
707 S2 Stand-Mount
2-way design with vented cabinet, 5-in Continuum bass/midrange, 1-in Carbon dome tweeter; $600 each
HTM71 S2 Center
3-way design with vented cabinet; 2 x 6.5-in Aerofoil woofer, 4-in Continuum midrange, 1-in Carbon dome tweeter; $1,350 each
HTM72 S2 Center
2-way design with vented cabinet, 2 x 5-in Continuum bass/midrange, 1-in Carbon dome tweeter; $800 each
DB4S Subwoofer
10-inch Carbon Aerofoil woofer, 1,000 watts, Dynamic EQ and Room EQ with app-based configuration; $1,600