Bose Joins Smart Speaker Parade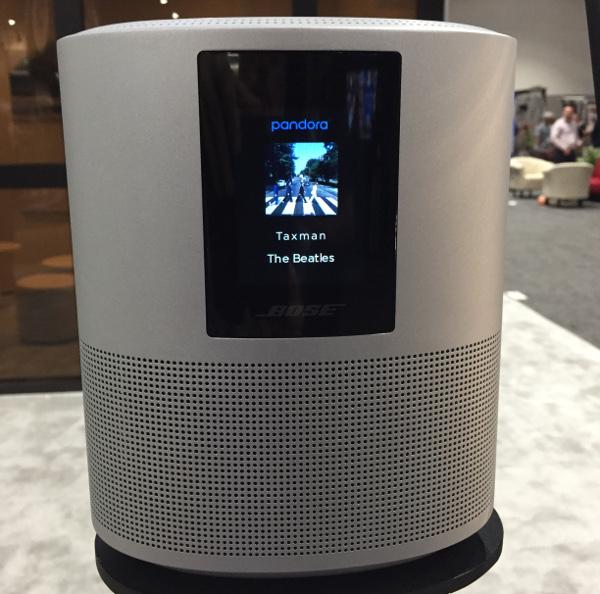 CEDIA Expo 2018 is a coming out party for Bose's first wireless smart speaker and two new smart soundbars.
Slated for delivery in October, the Home Speaker 500 ($400), Soundbar 500 ($550), and Soundbar 700 ($800) are Wi-Fi-/Bluetooth-enabled and support Amazon's Alexa virtual assistant now with other voice services expected to follow; support for Apple's AirPlay 2 wireless platform is promised for early 2019.
Engineered from the ground up, the new smart speaker and soundbars borrow proprietary microphone technology developed for Bose headsets, which is said to make control via voice commands more reliable. They can be mixed and matched to create a multiroom system with speakers playing in sync or separately, and provide easy access to music services such as Spotify as well as "thousands of skills for information, entertainment, and smart home control," Bose said.
Housed in a in seamless anodized enclosure, the Home Speaker 500 is only 8 inches high by 6 inches wide and 4 inches deep, and uses two custom drivers pointed in opposite directions to deliver a spacious listening experience. The speaker can be controlled via a smartphone app or touch controls on its top panel.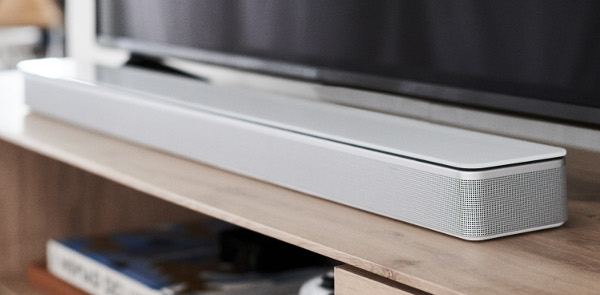 The Soundbar 700 features a wraparound metal grille and tempered glass top in a cabinet with curved lines that's just over 2 inches high, 4 inches deep, and 38 inches wide. It features low-profile custom drivers and proprietary PhaseGuides, digital processing, and QuietPort technology, all of which combine to deliver "exceptional detail and depth." An intelligent universal remote is included.
At 1.75 inches tall by 4 inches deep and just over 31 inches long, the Soundbar 500 is smaller and thinner than the Soundbar 700, allowing it to tuck inconspicuously under the TV screen.
Both new soundbars are wall mountable, incorporate Bose's automated AdaptiQ technology to compensate for room acoustics, and include an HDMI Audio Return Channel (ARC) for more flexible connectivity.